Giddings to Brenham, Texas
August 18, 2017
A quick work trip to Giddings afforded me the opportunity to get some photos of the moribund Watco/Cap Metro line from Giddings to Elgin. This 35 mile section of railroad hasn't seen regular service since the late 1980's. The remaining 32 miles from Elgin to Austin is in service and Watco has announced plans to re-open the entire route with trains running by Christmas.
I wanted a few shots of the line in its "abandoned" condition before work begins because it's a rare thing to see a line in this condition coming back to life.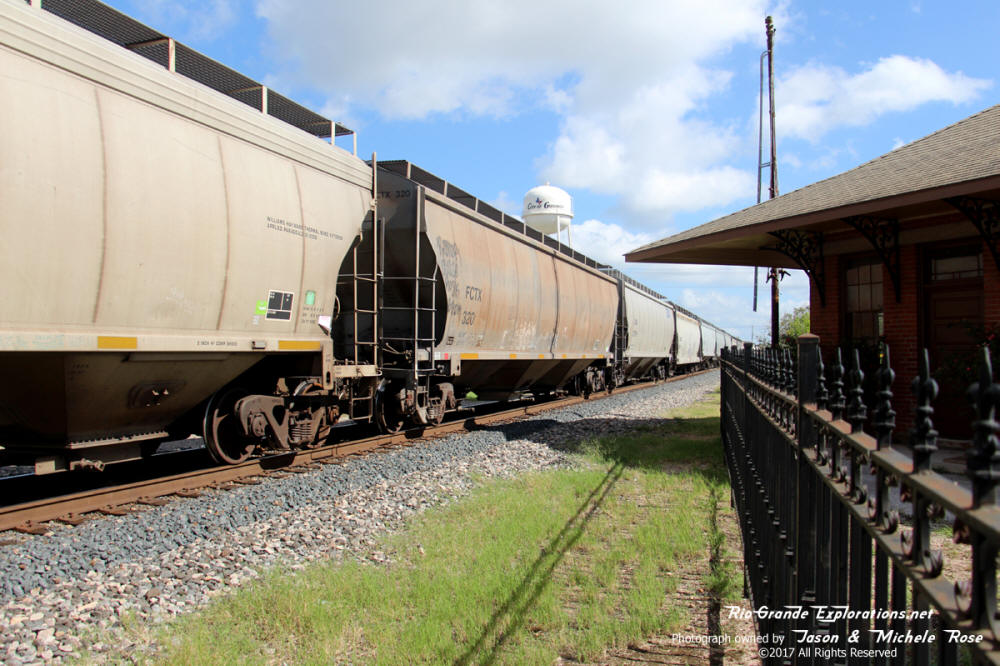 As I pulled into the lot near the Depot, my scanner crackled alerting me to an approaching train.
Before I could park and hop out, the head end got past the depot.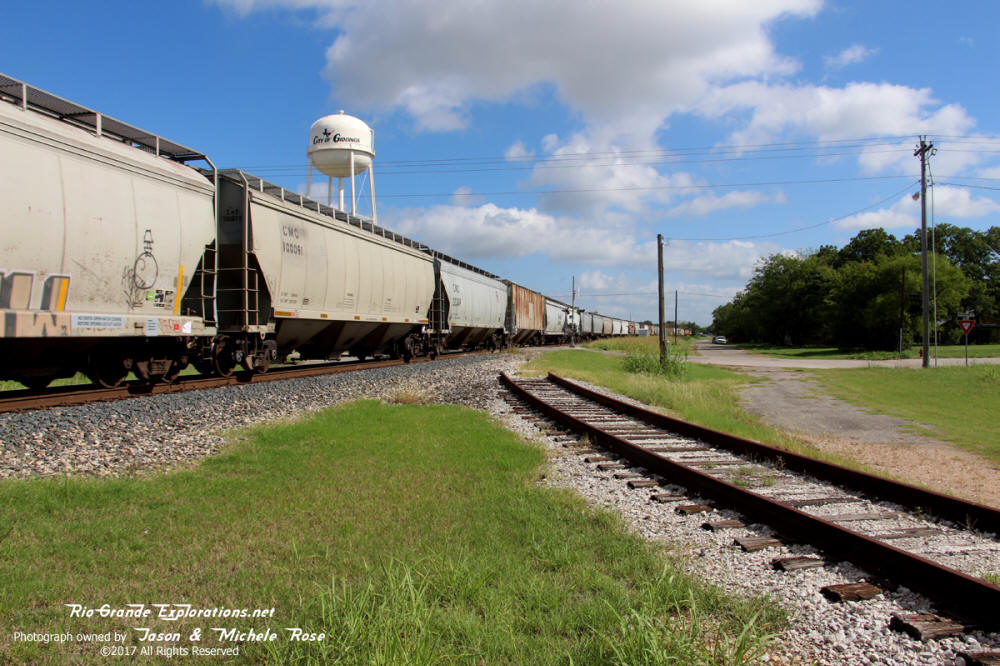 The disconnected line on the right is the interchange with the H&TC line to Brenham.
The Giddings Subdivision of the Union Pacific is on the left.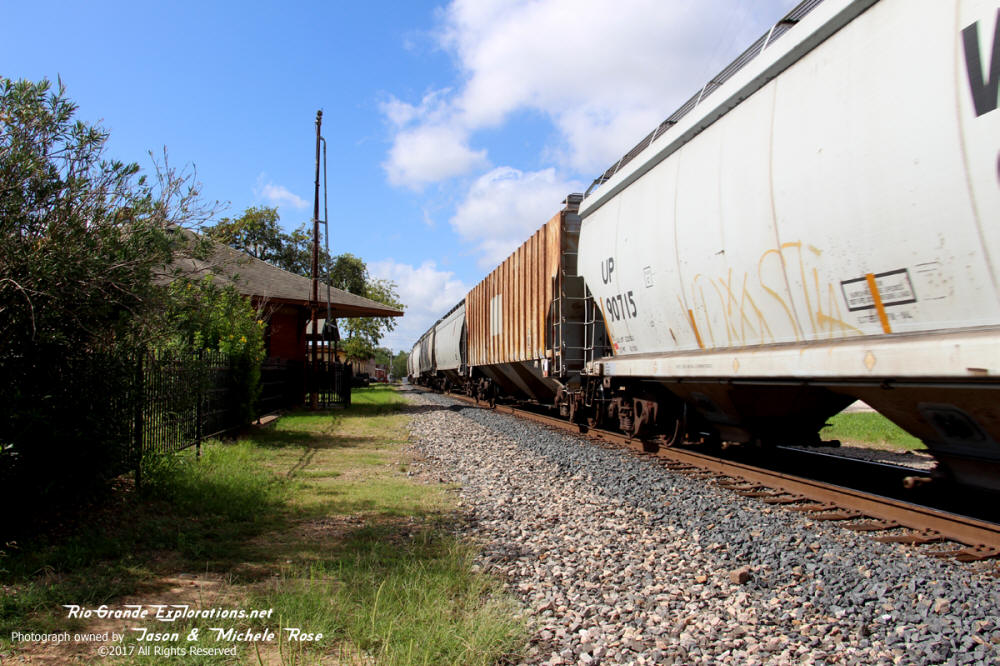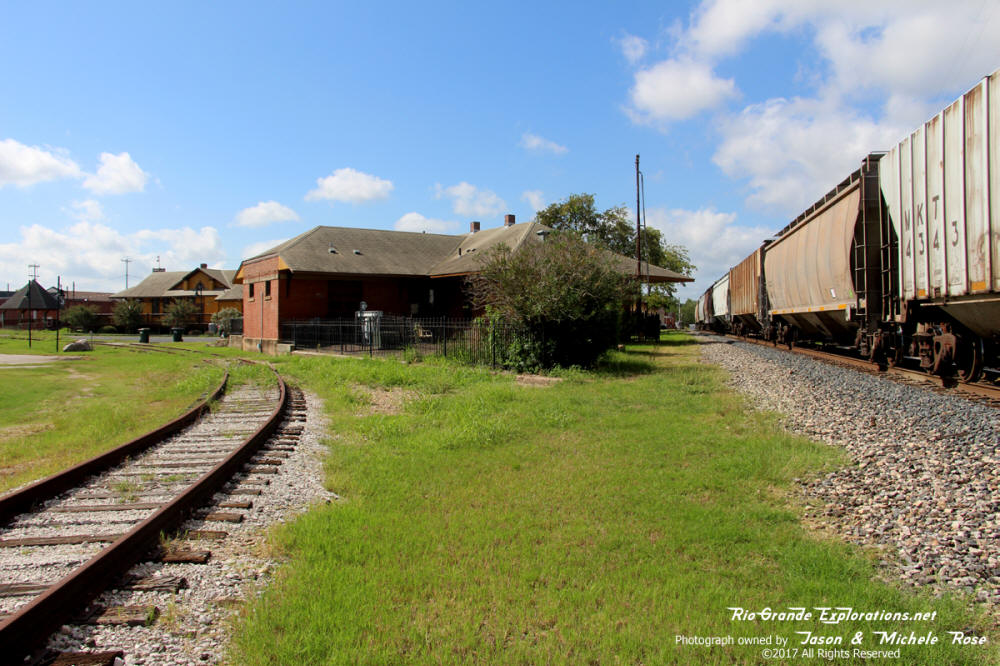 Looking down the old H&TC / T&NO interchange.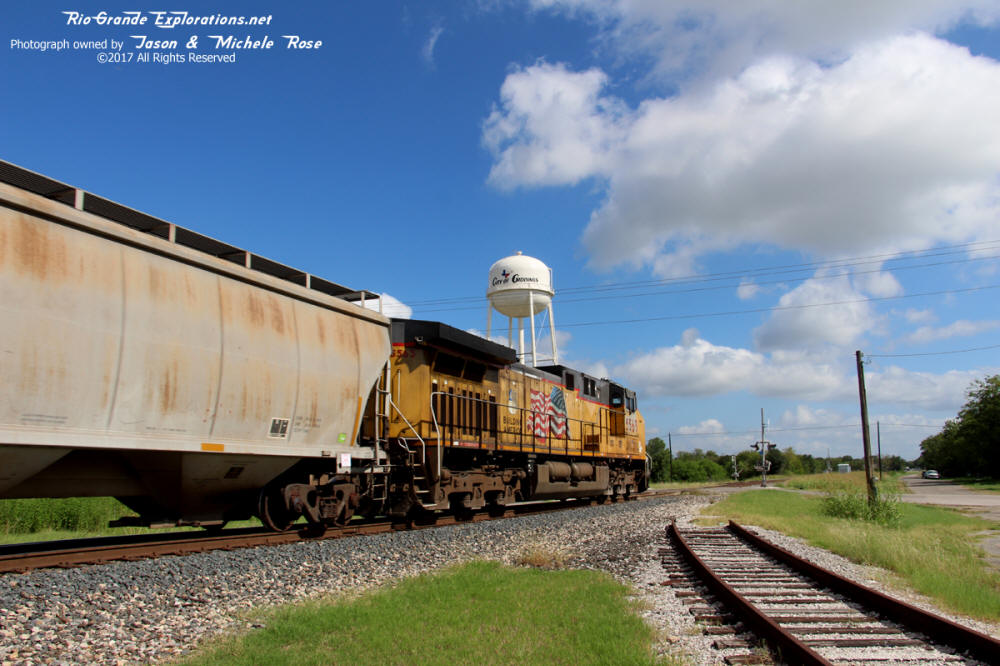 DPU & Giddings Water Tank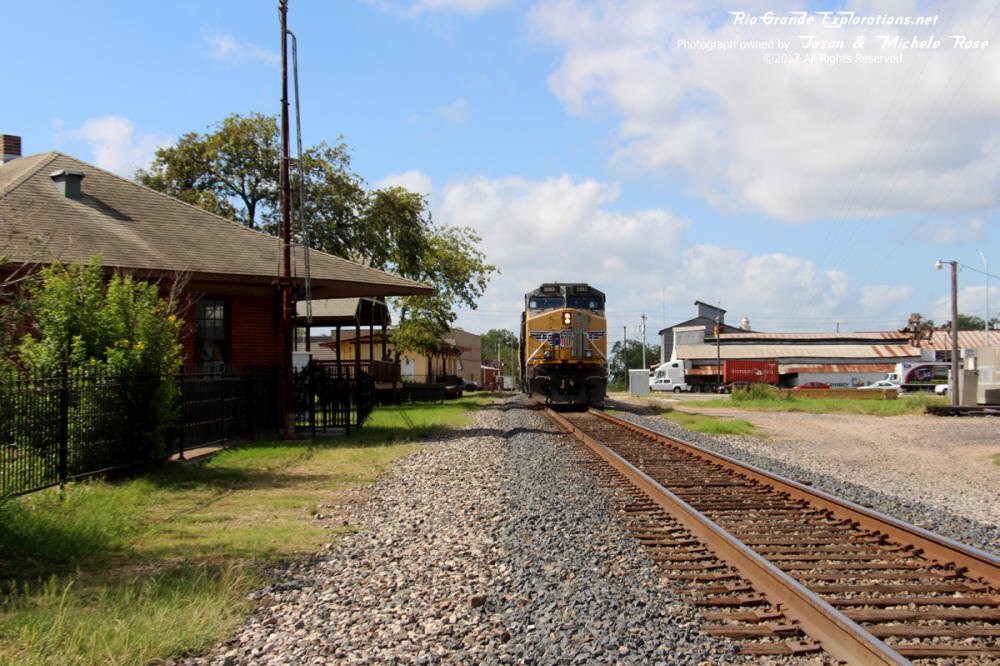 DPU heading south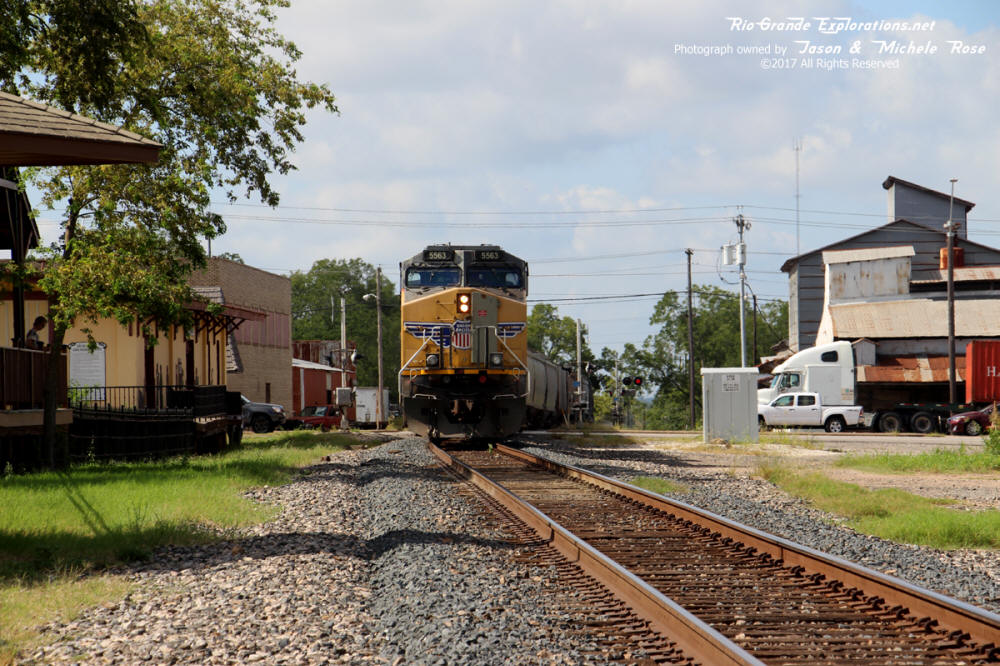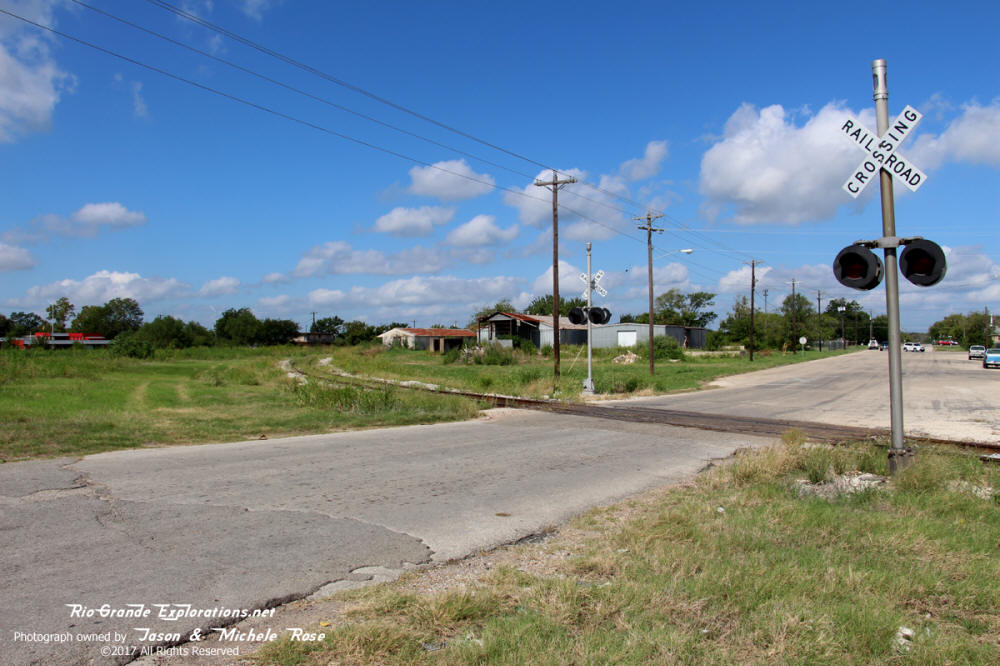 Watco/UP Interchange track at the northwest corner of what was once a diamond.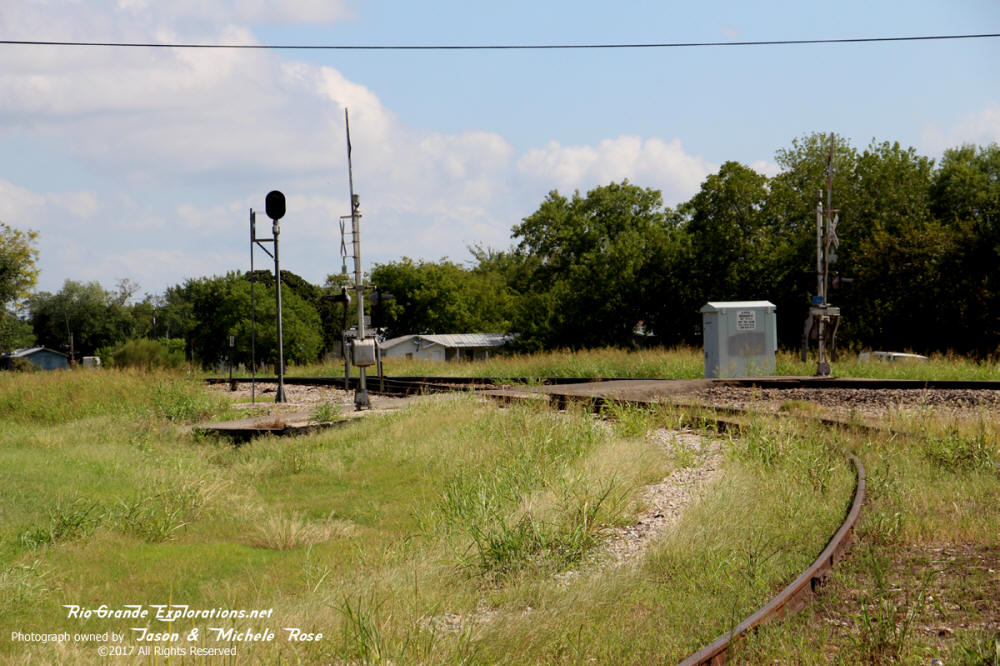 Looking down the Watco line to the UP Giddings Sub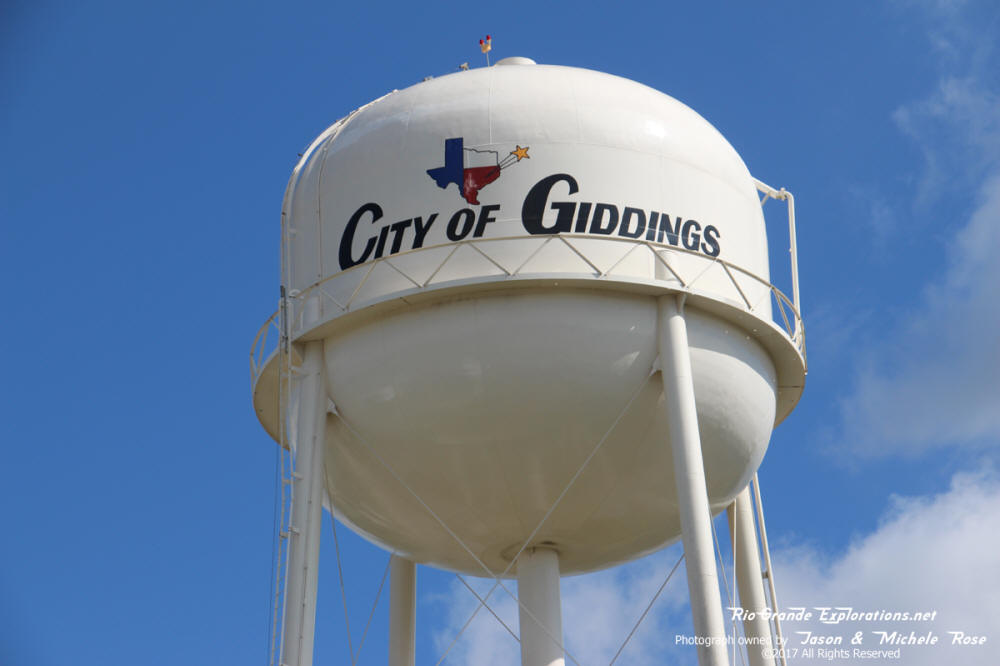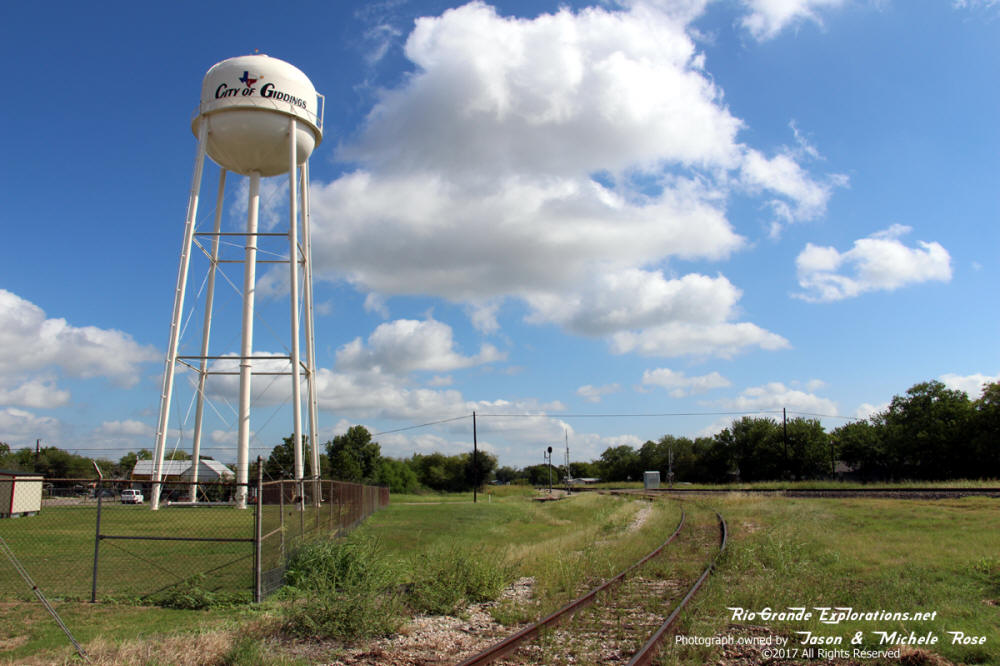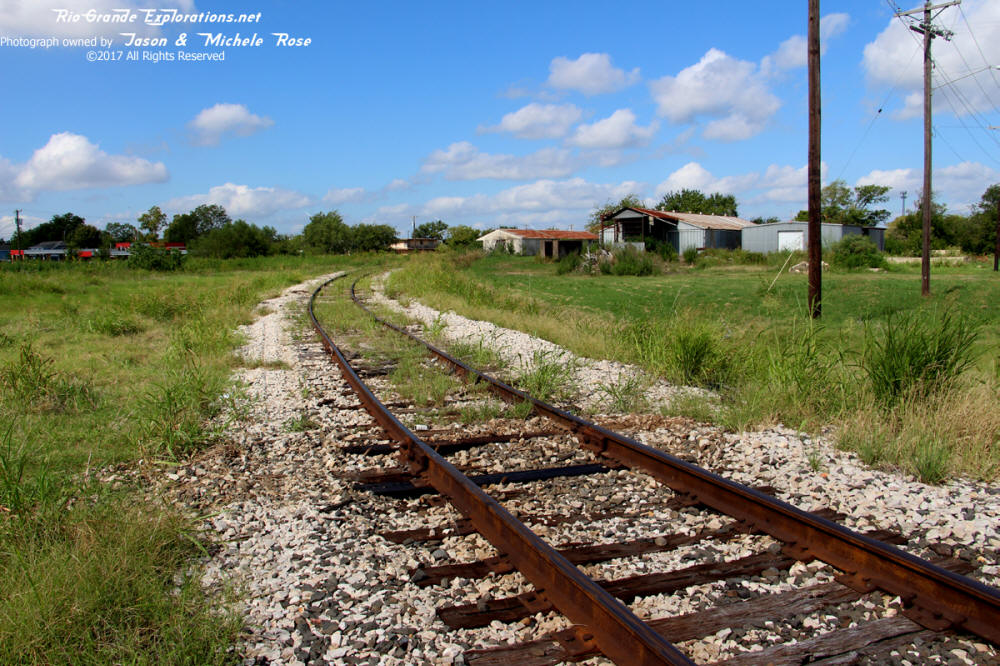 Looking west towards Elgin/Austin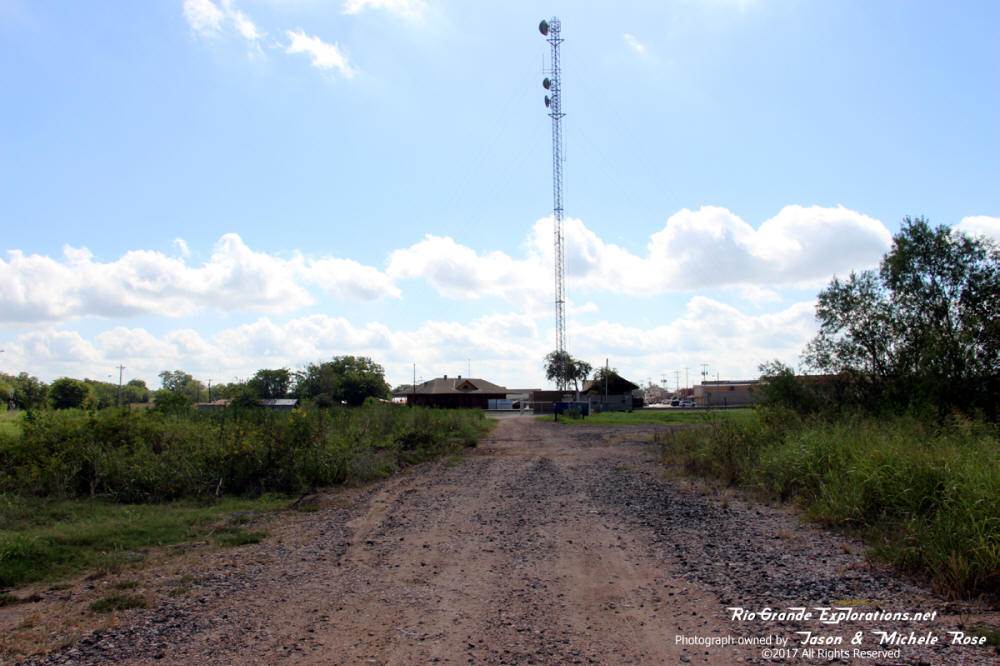 Looking east on the grade of H&TC towards Giddings Depot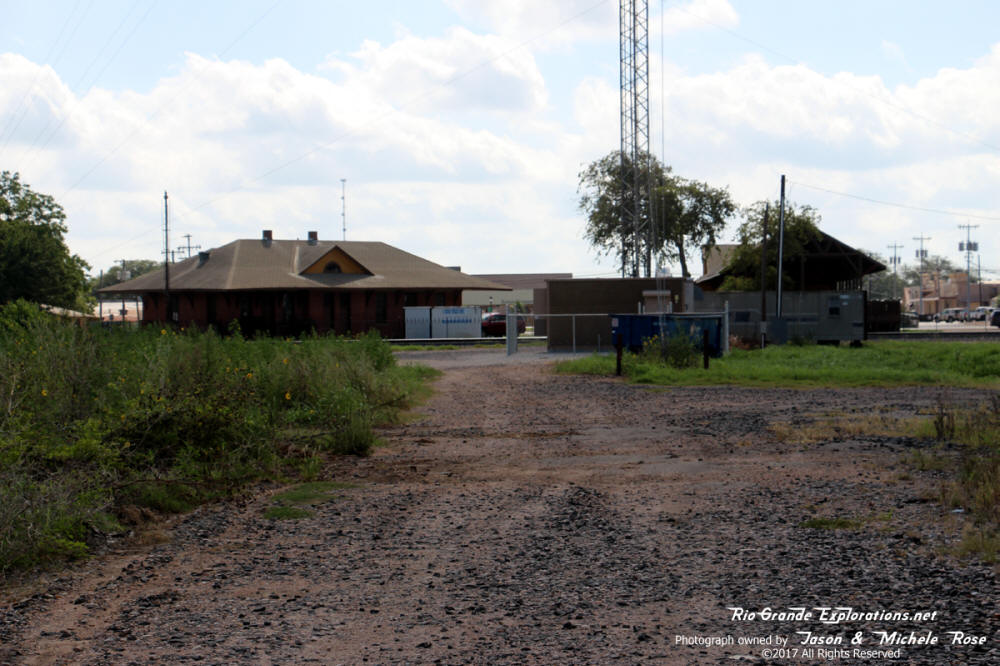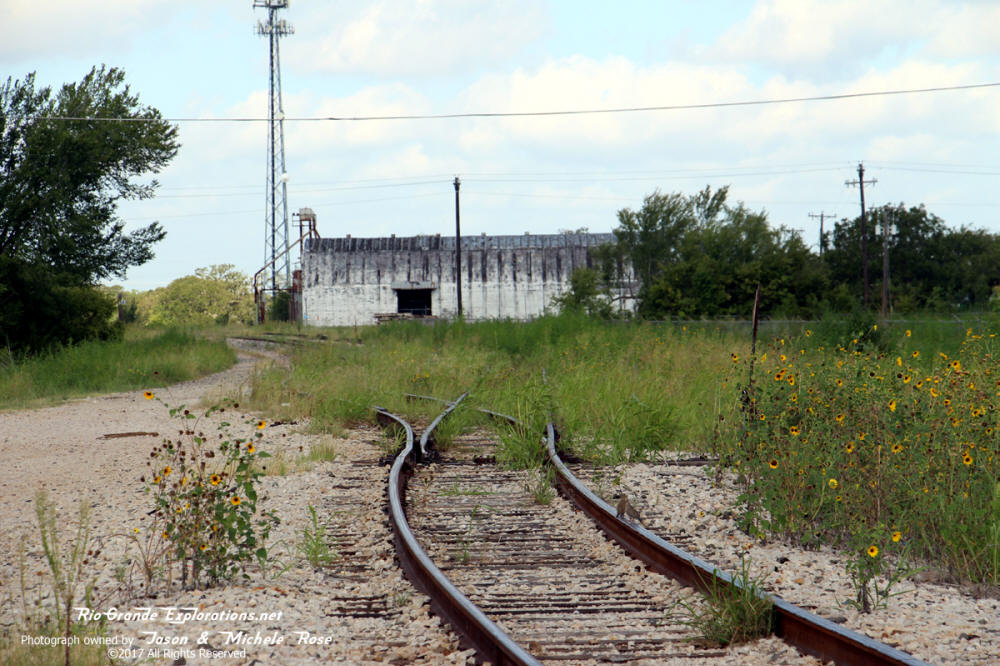 Looking west towards Elgin/Austin
This is the small Watco Yard in Giddings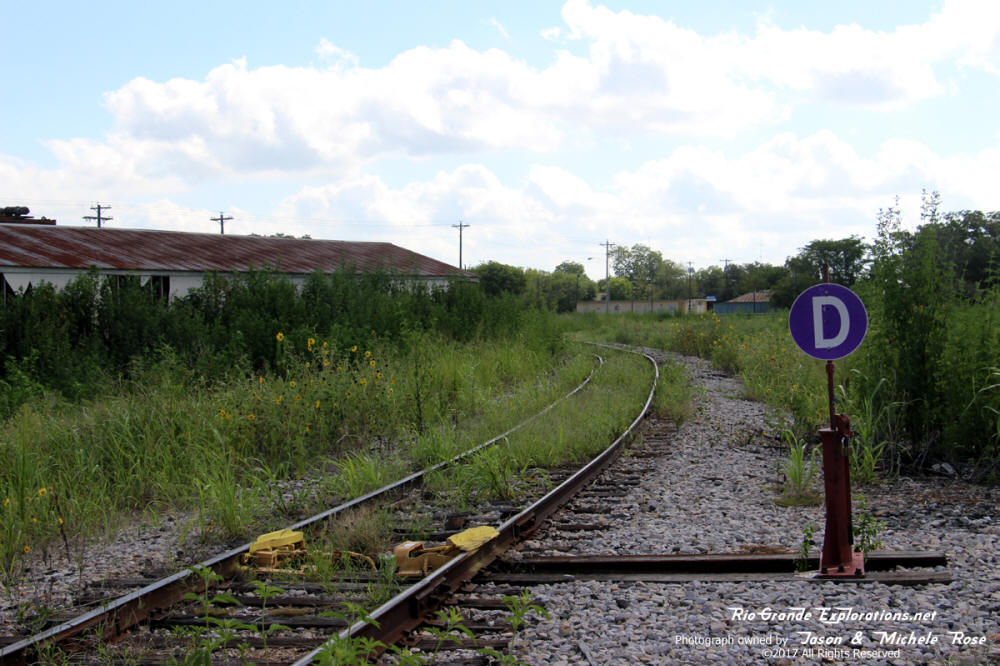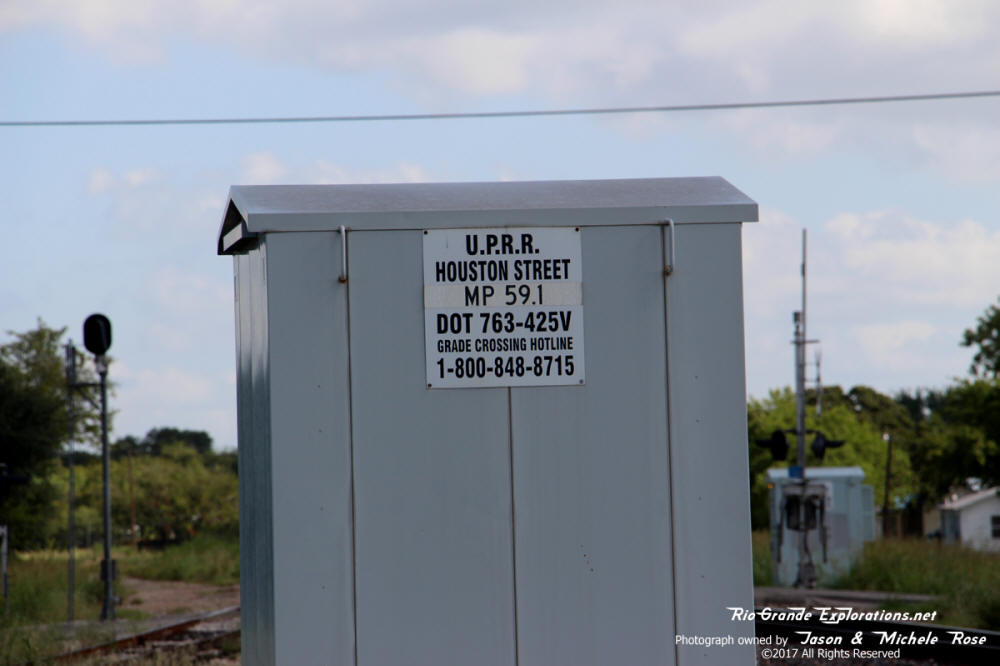 UP control box at the junction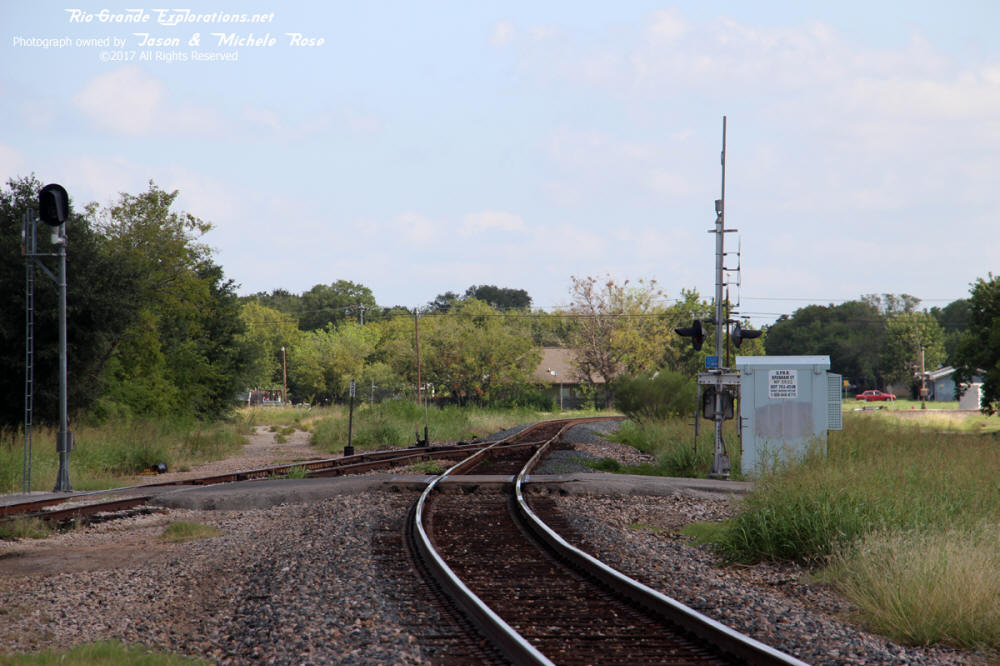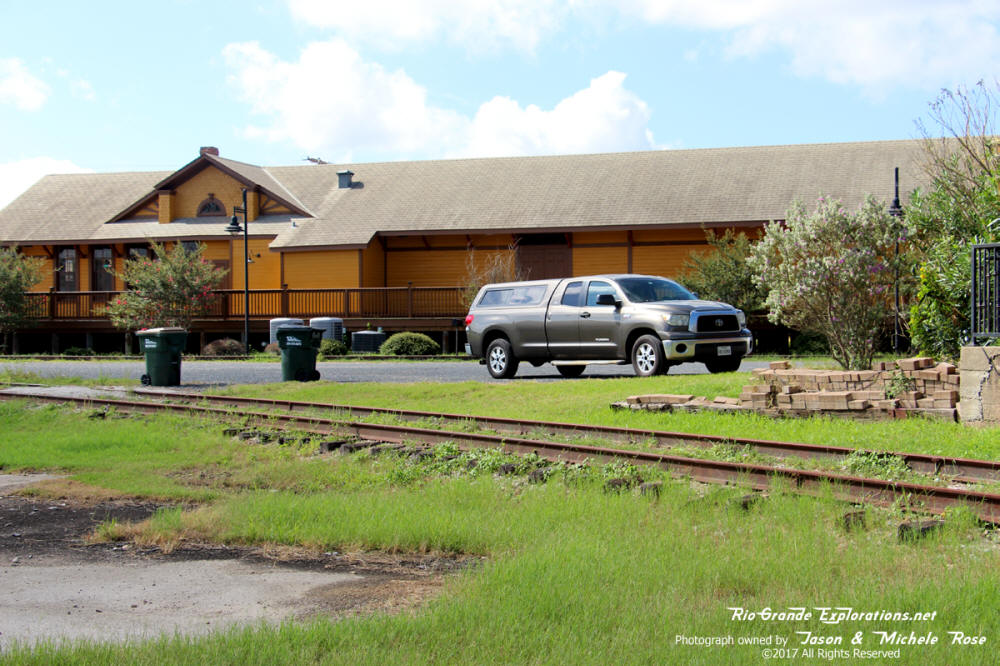 RGX II and the HTC Freight Depot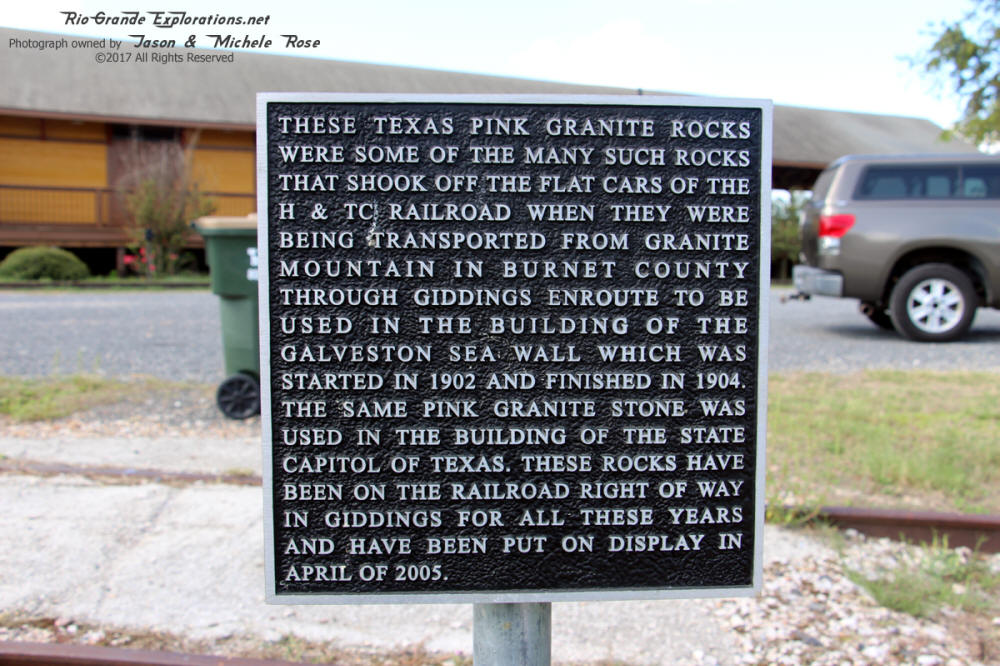 As a kid, I spent copious amounts of time on Galveston Island at my grandparents house.
So, this connection with the Seawall is of particular note to me.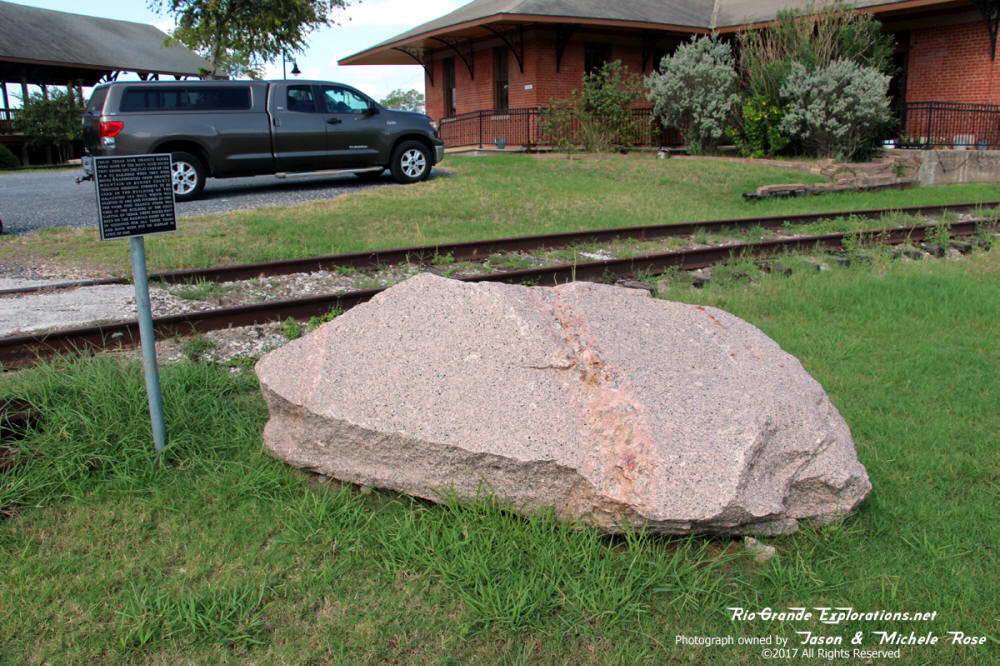 That's a big chunk of granite!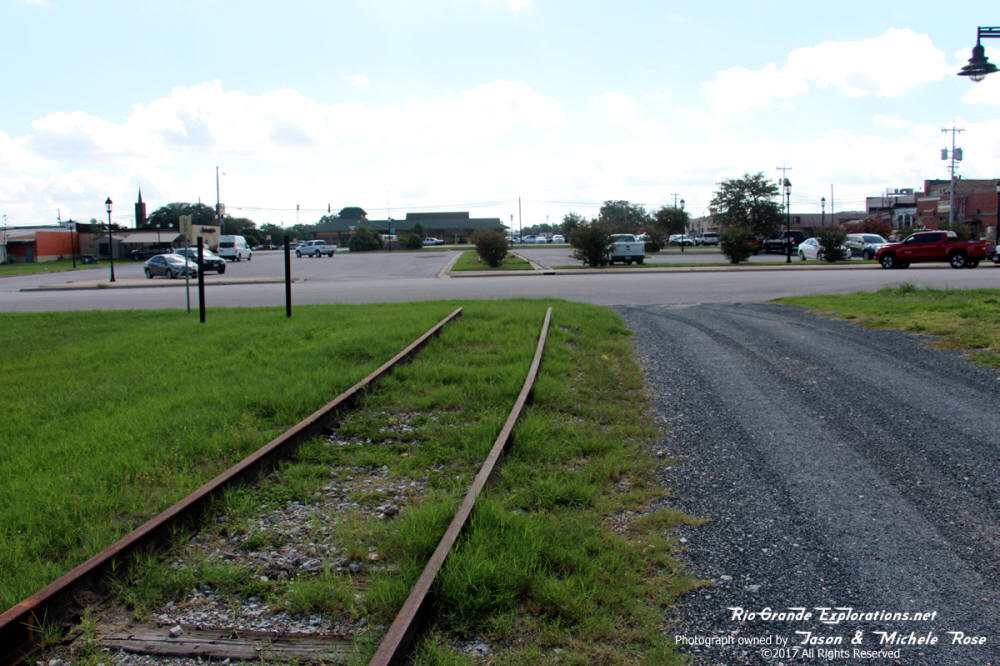 Looking east towards Brenham. These rails were severed in 1979.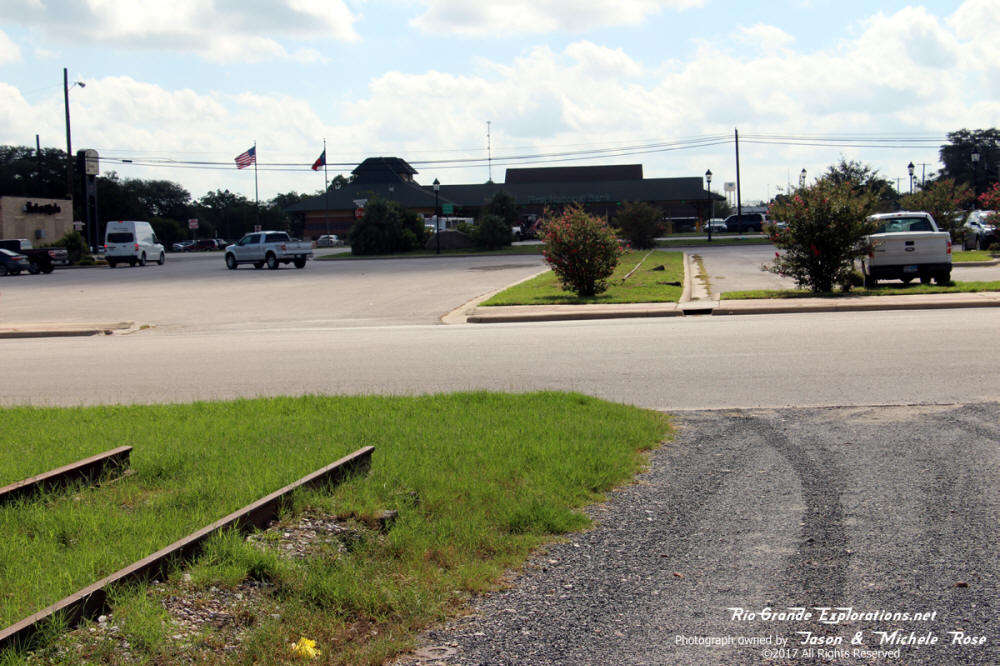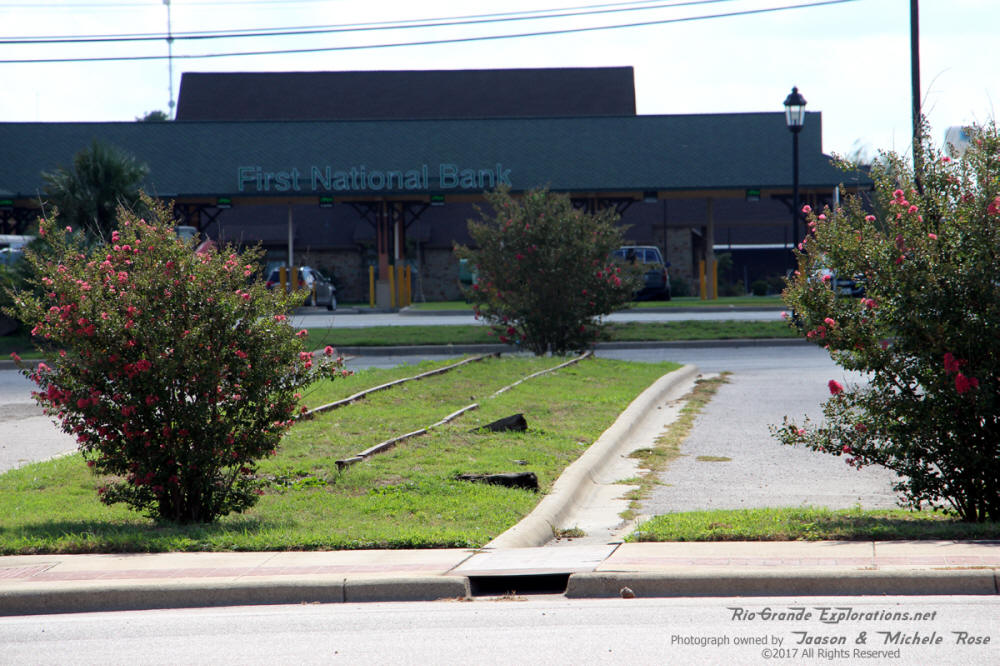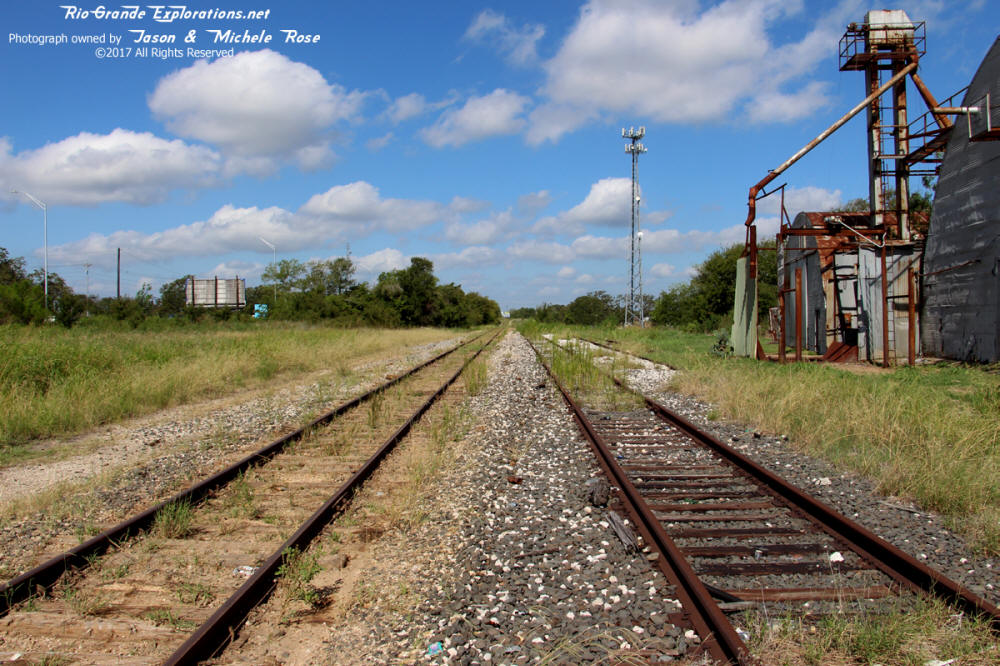 Looking west towards Elgin/Austin from N Dallas Street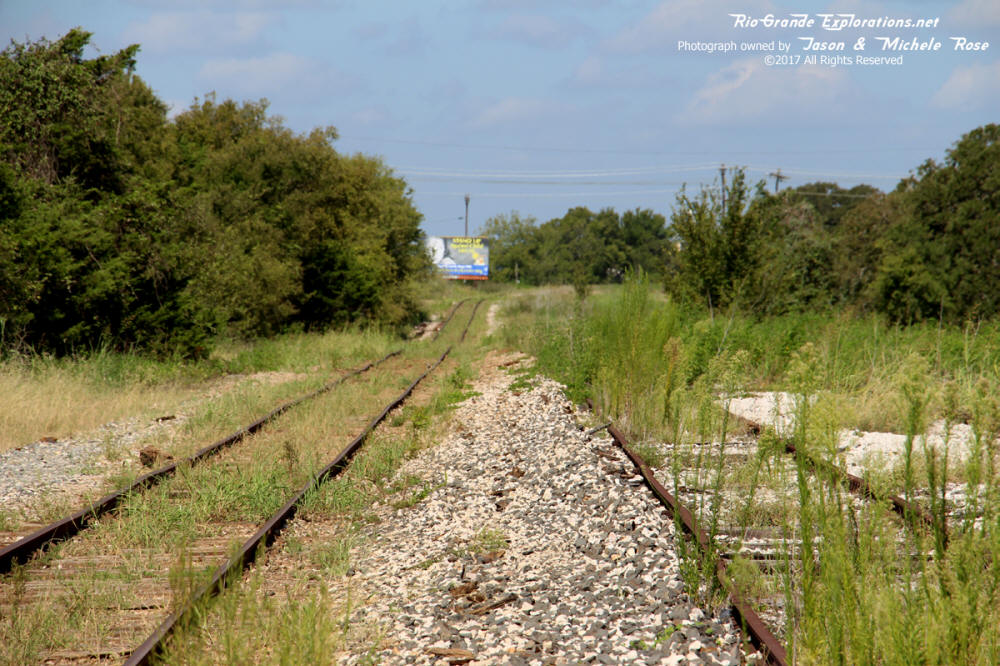 Looking west towards Elgin/Austin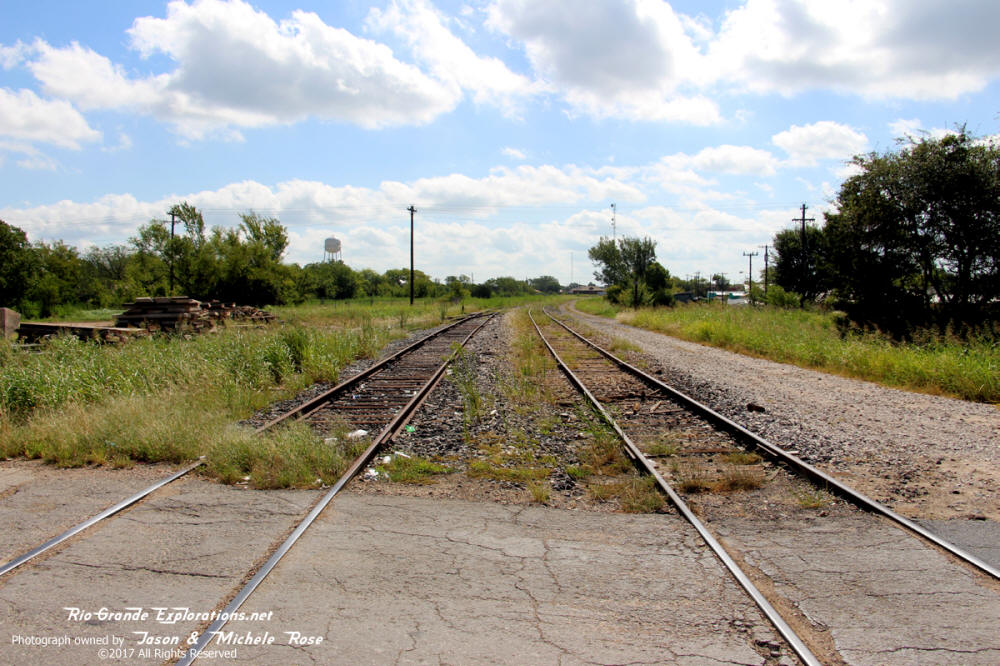 Looking east from N Dallas St.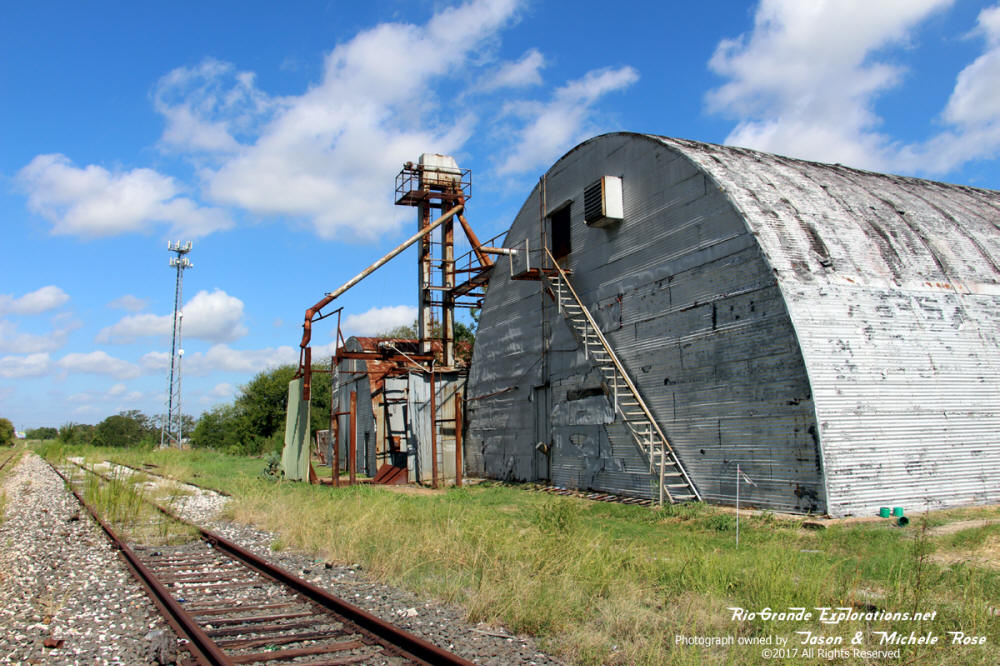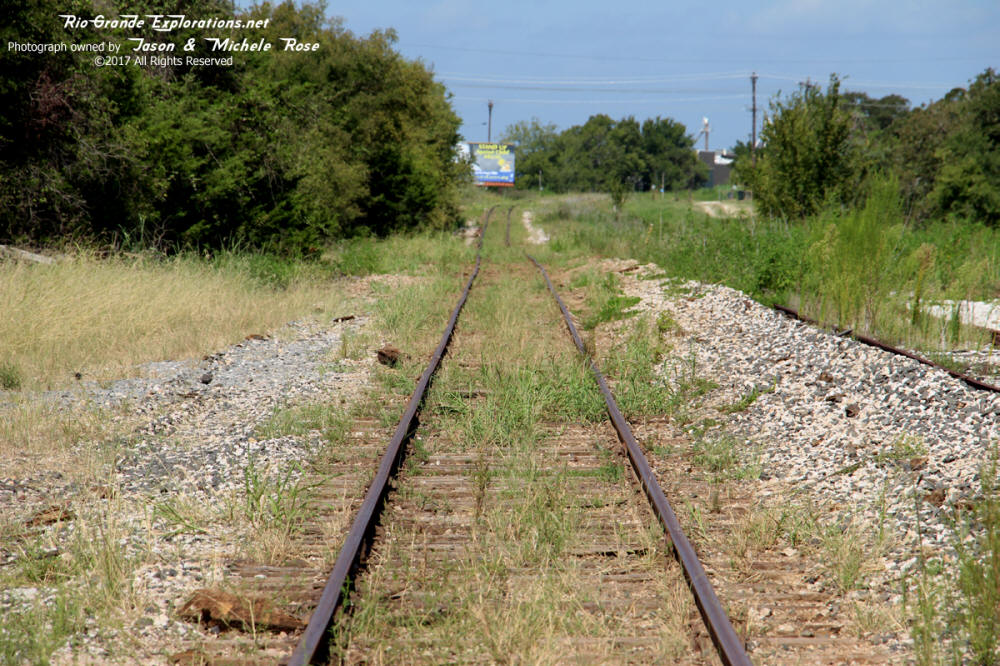 Looking west towards Elgin/Austin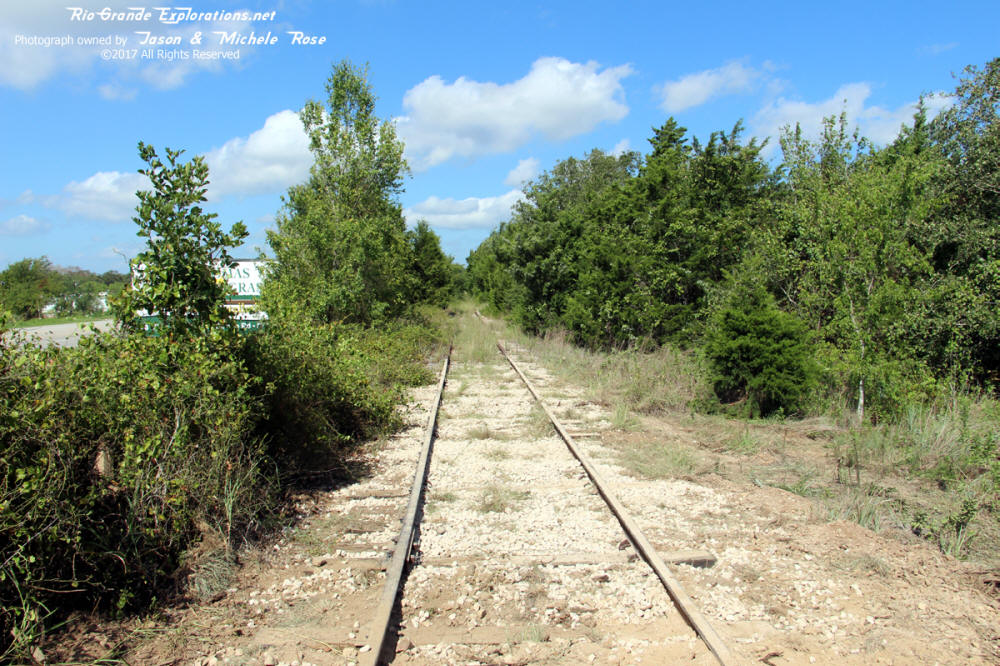 Looking west towards Elgin/Austin from a private driveway just off Highway 290 about a mile west of Giddings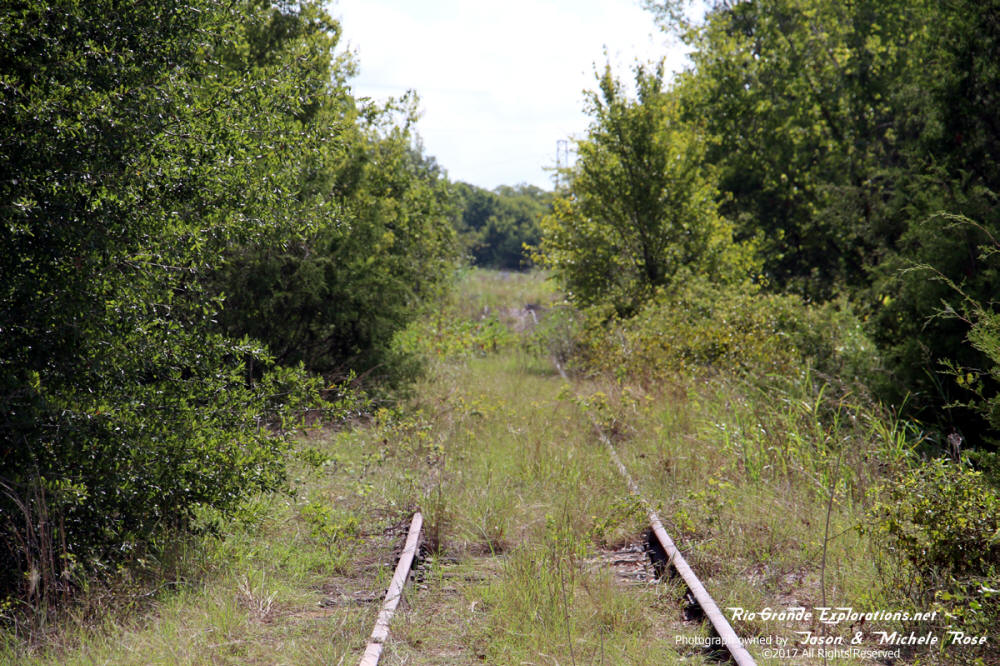 East towards Giddings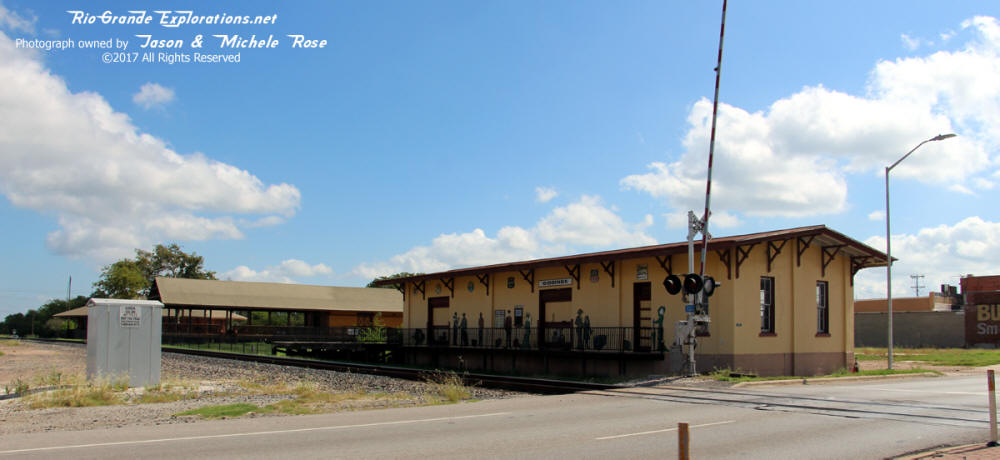 T&NO/SP Freight Depot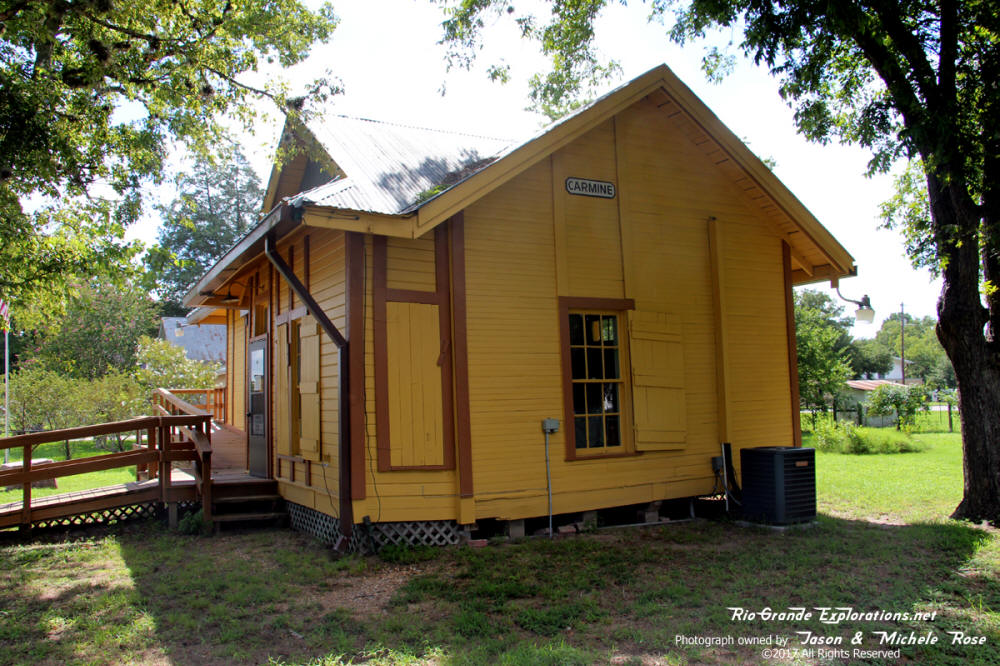 This is the original T&NO Depot in Carmine, Texas. However, it is not in its original location.
I believe it's close, though. The ROW appears to be on the other side of 290.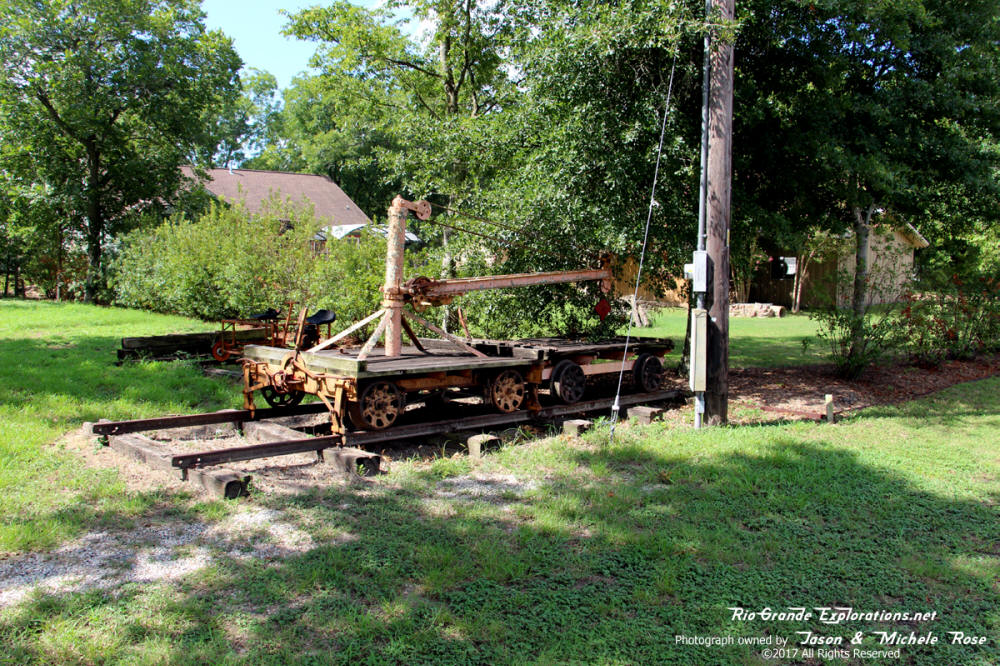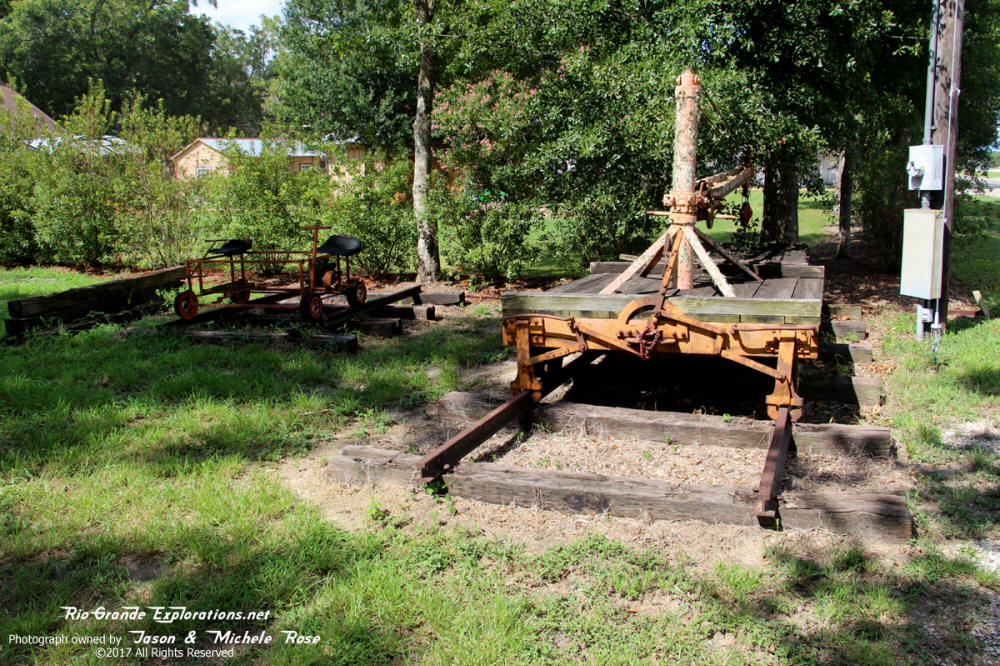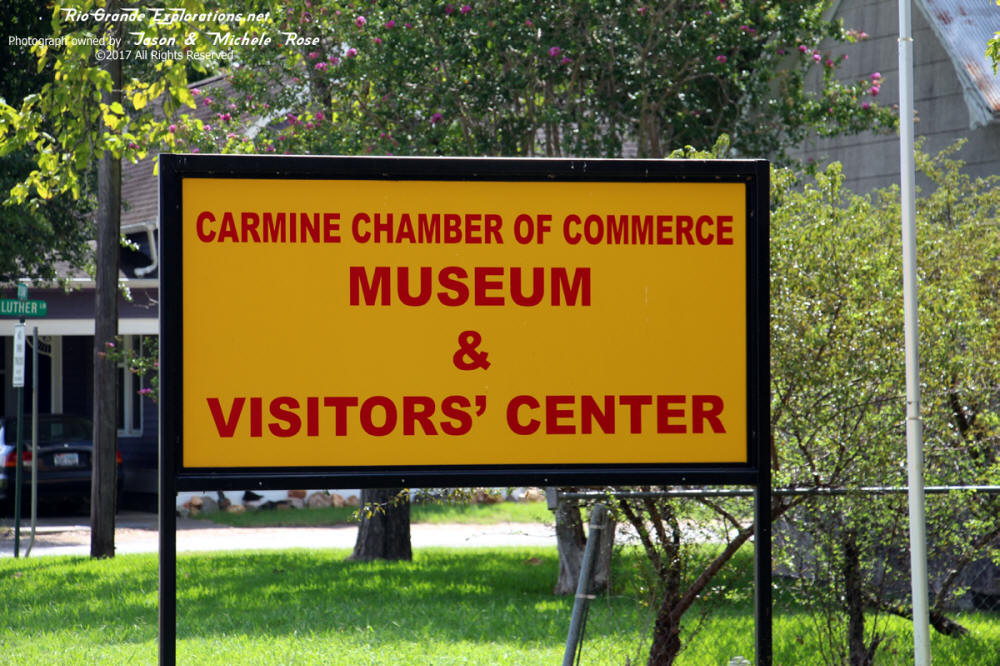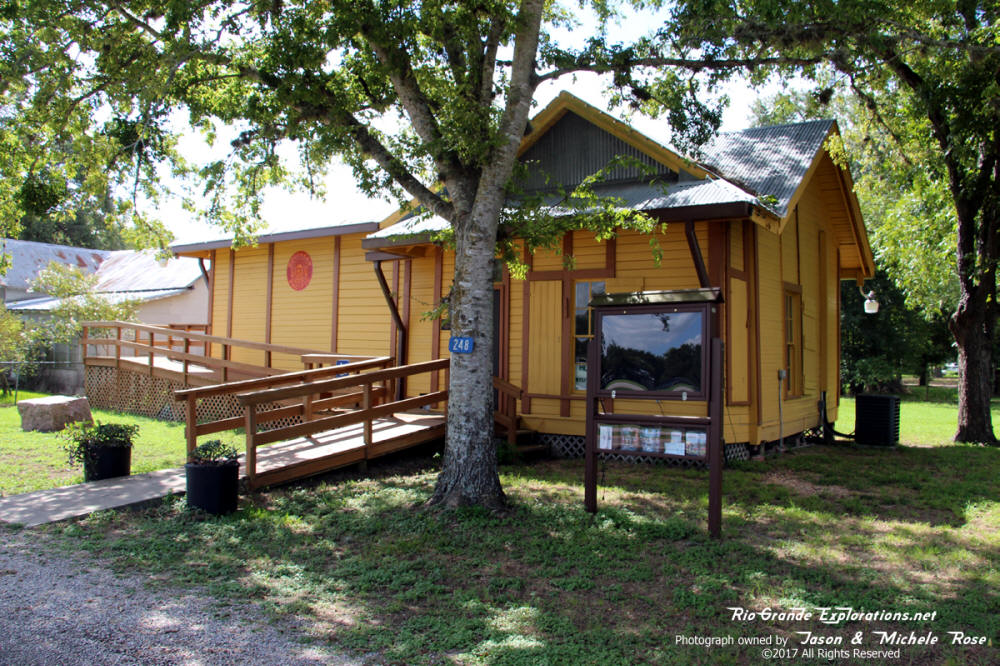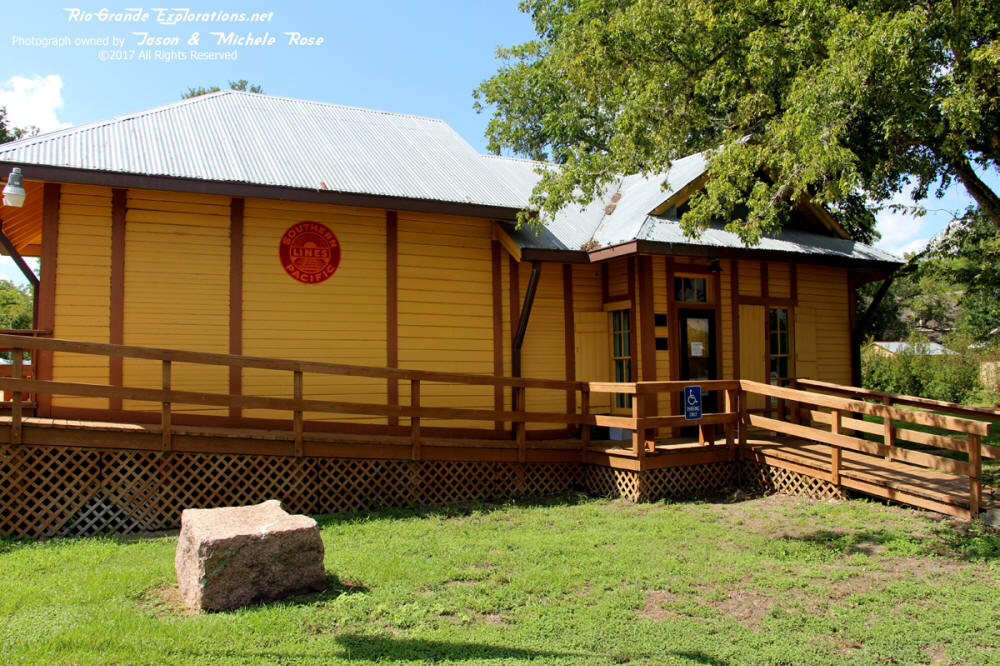 Note the large granite block. Similar to the one in Giddings.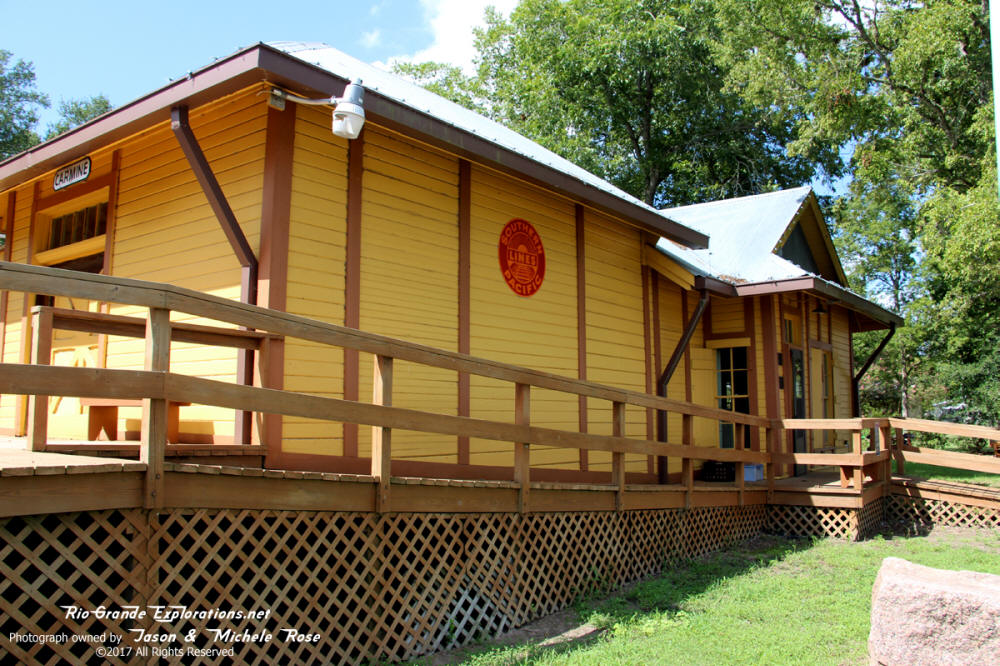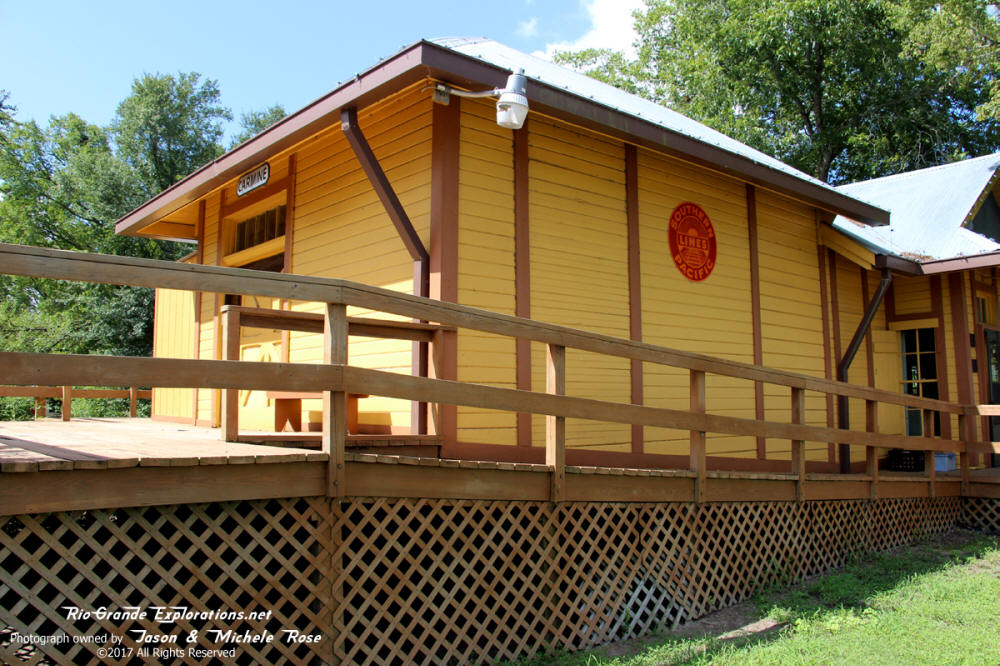 Between Carmine and Giddings is the small hamlet of Burton. And, as it turns out, Burton has a small railroad museum
in the original Burton Depot. However, I didn't know this until I stumbled across it doing research for this report.
I have to return to Giddings in the coming months. When I do, I'll be sure to stop in Burton!
UPDATE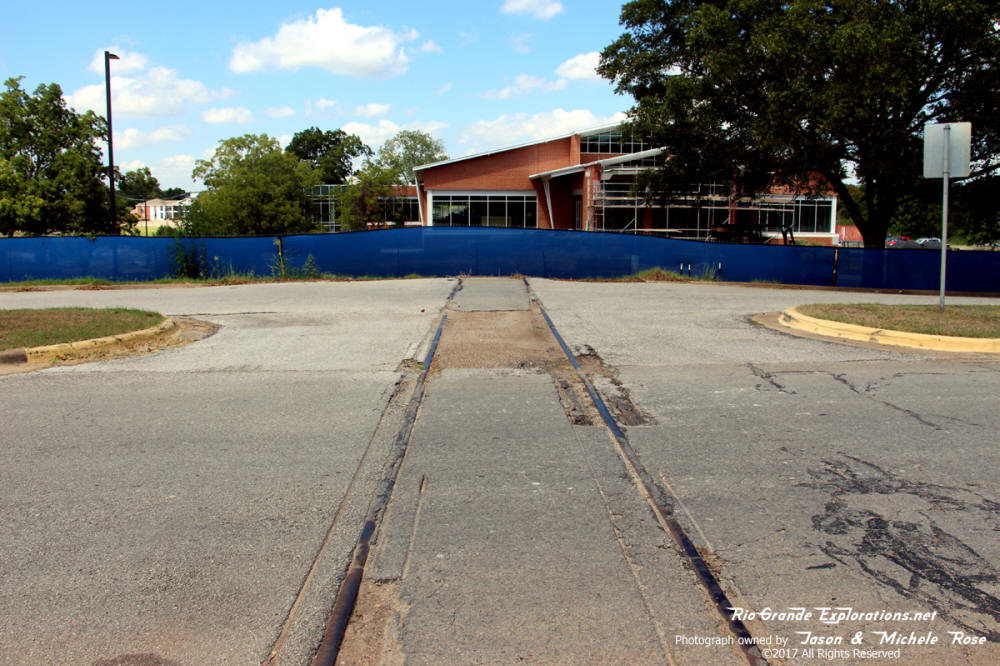 Looking west from Blinn Street in Brenham. This is the other end of the H&TC grade.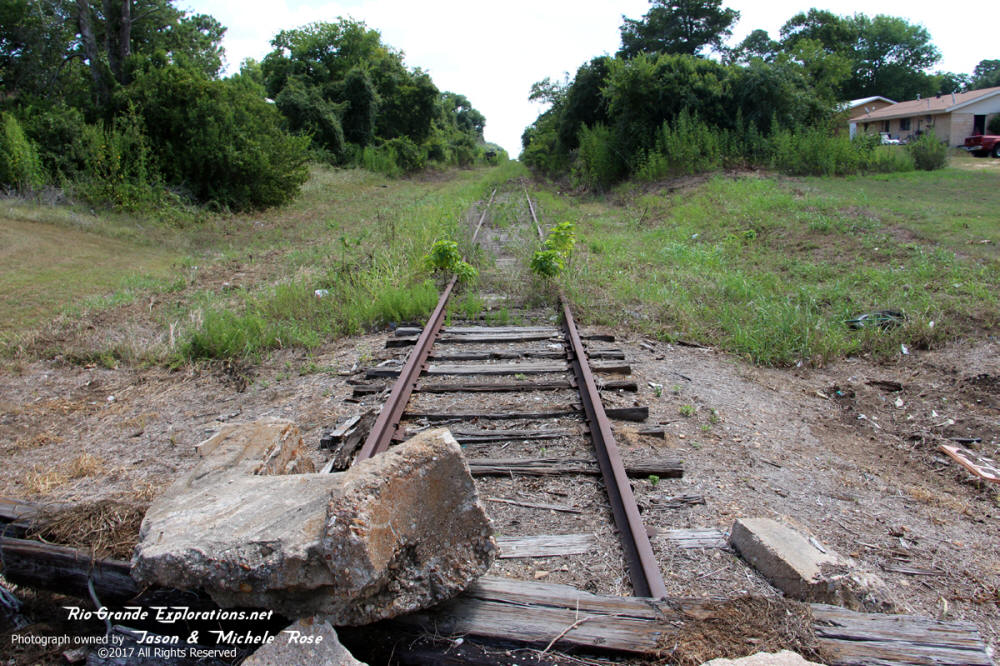 Looking east from Blinn Street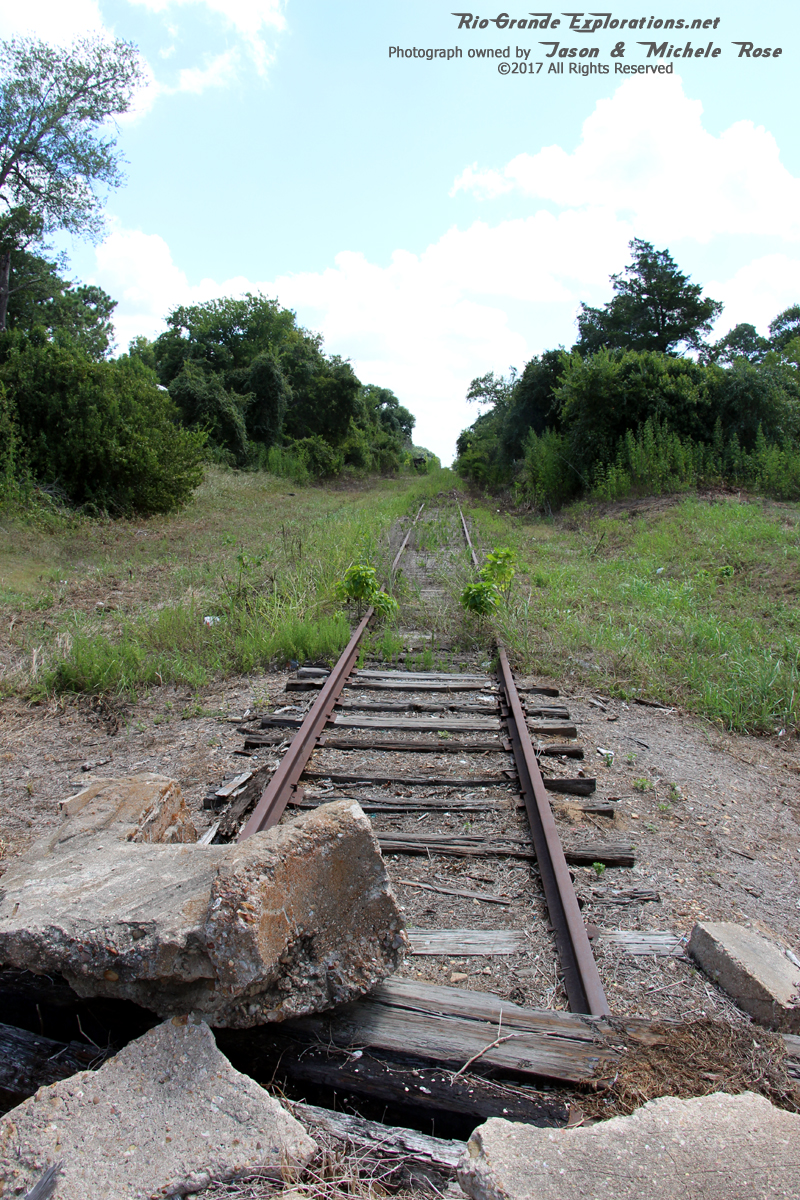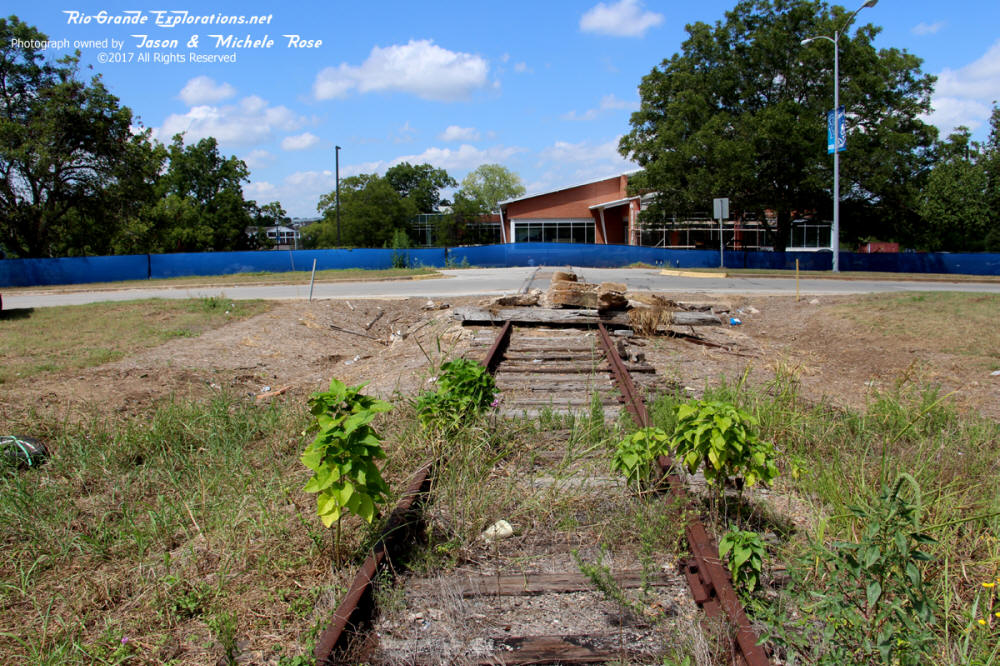 Another view west from Blinn Street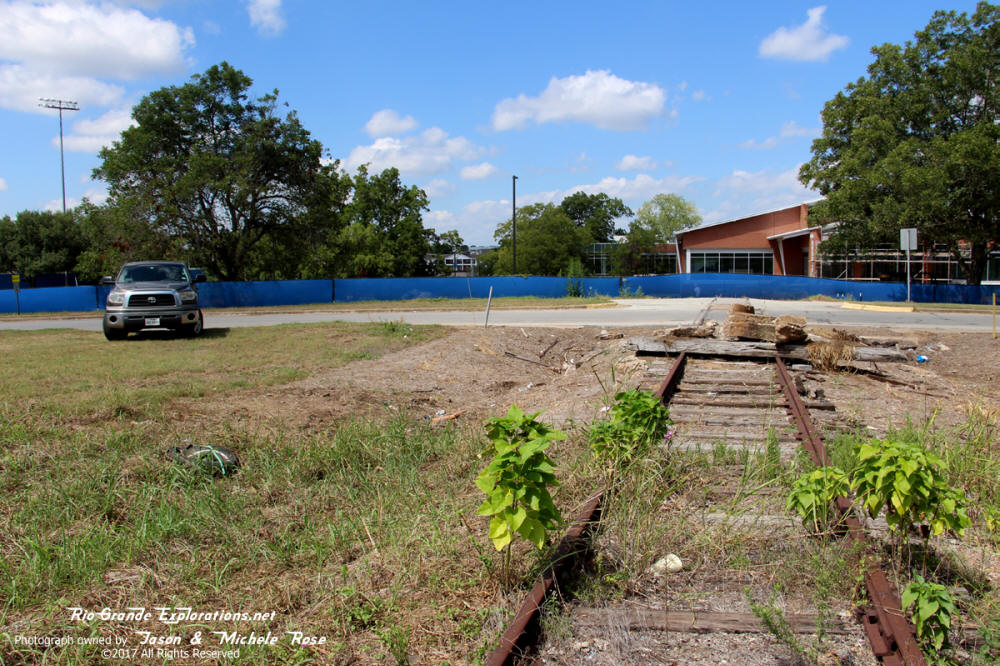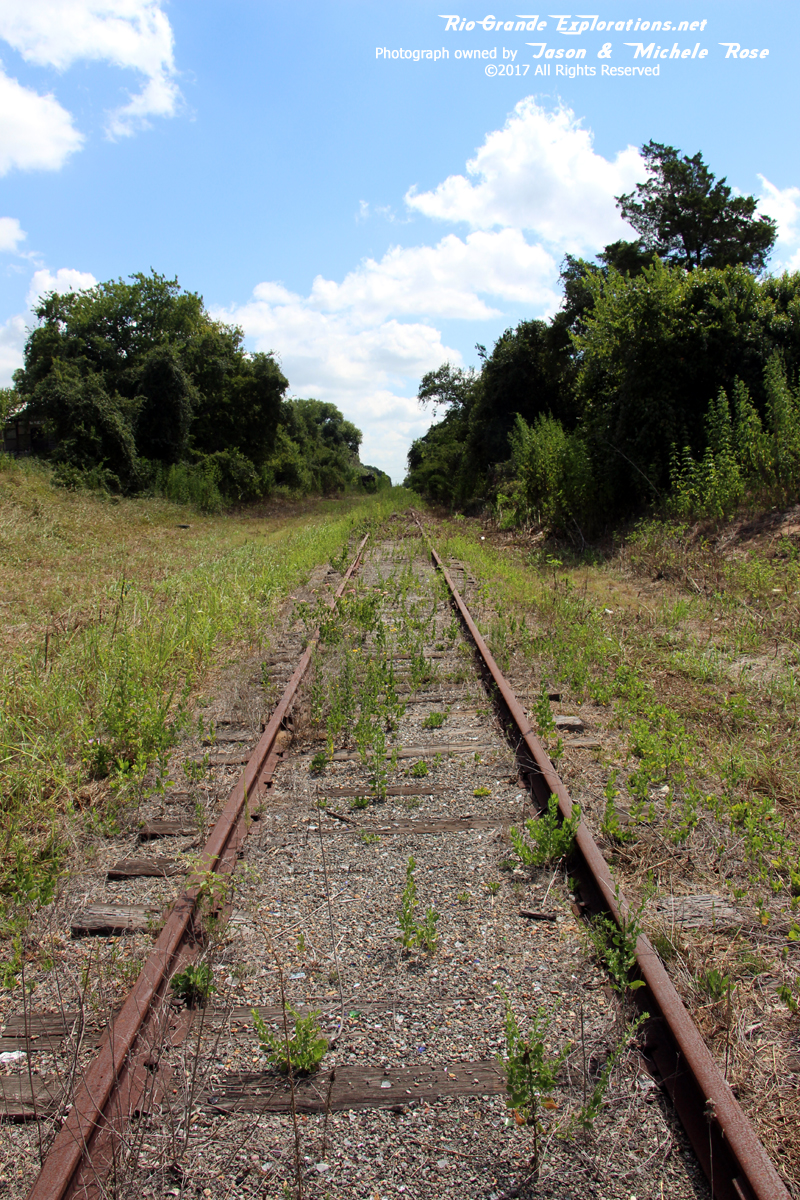 Another view east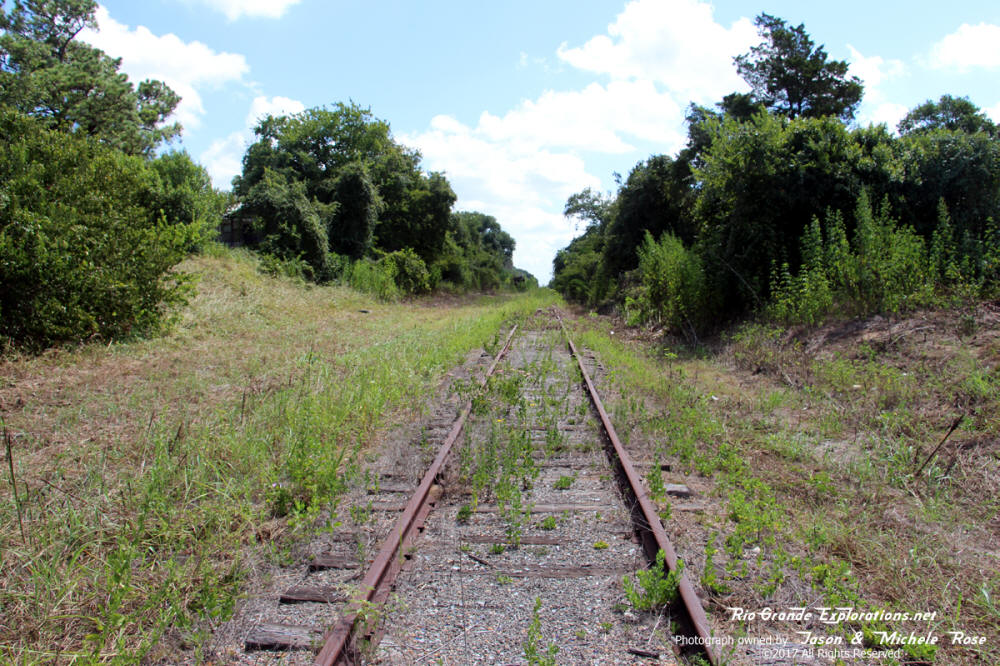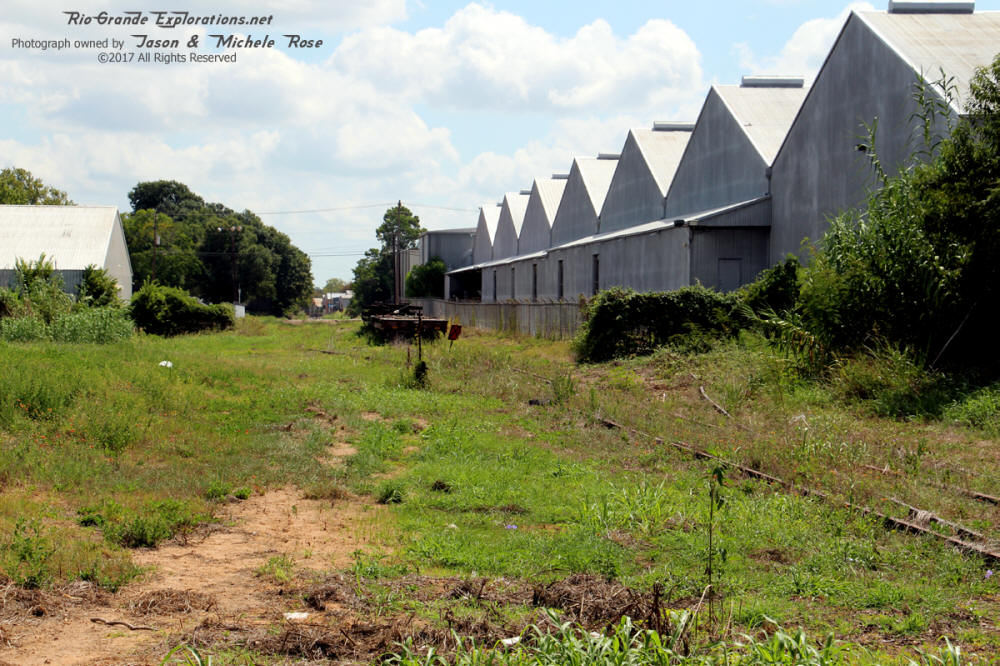 View east from High Street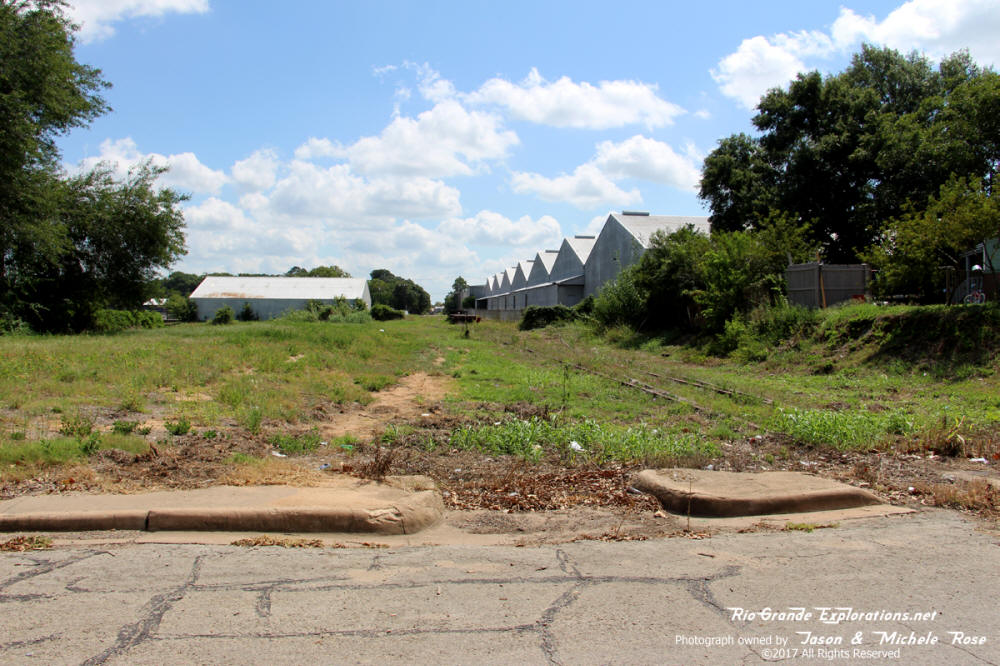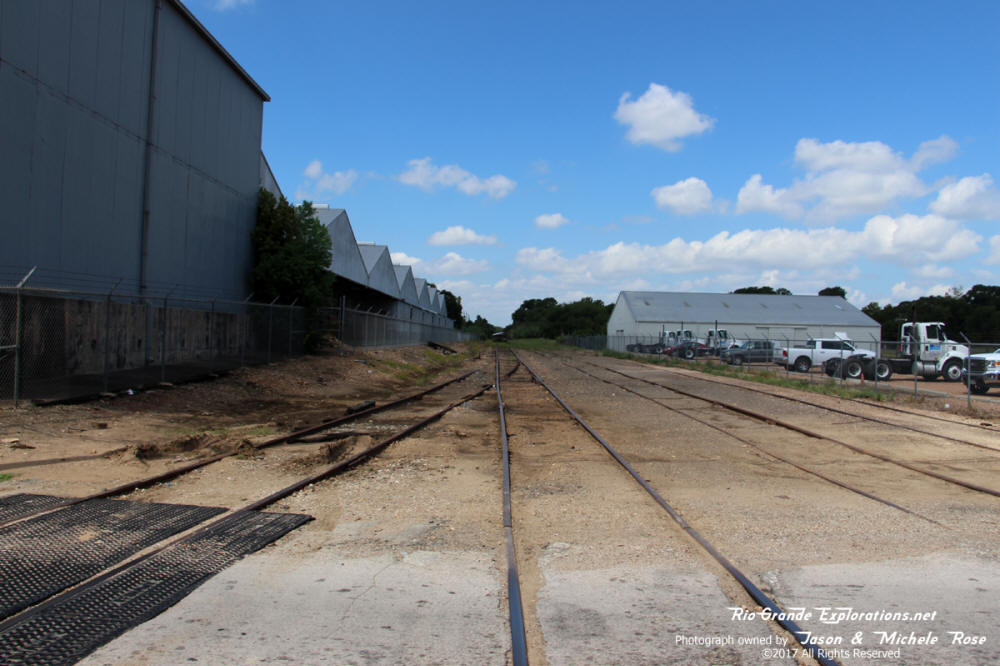 View west S Jackson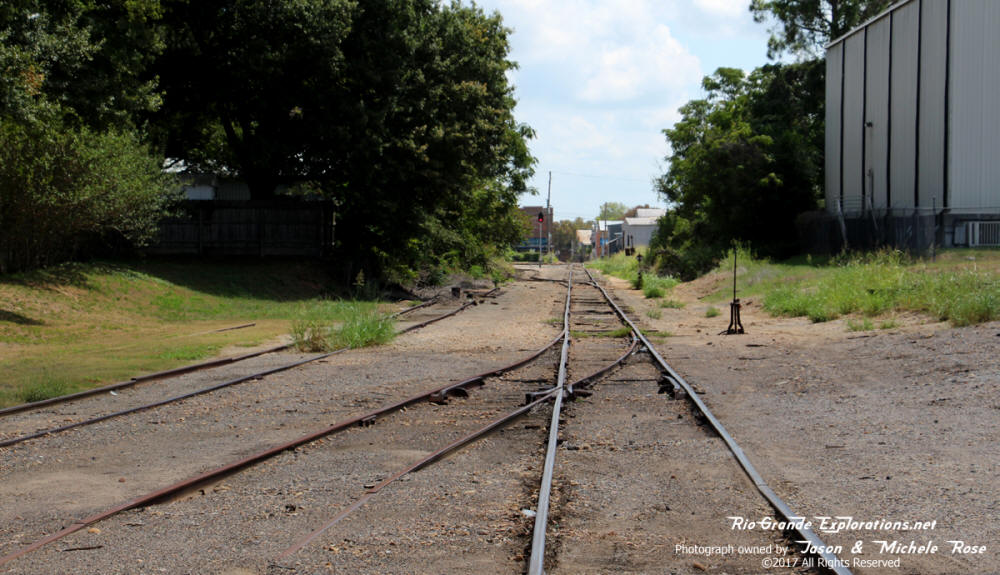 View east from S Jackson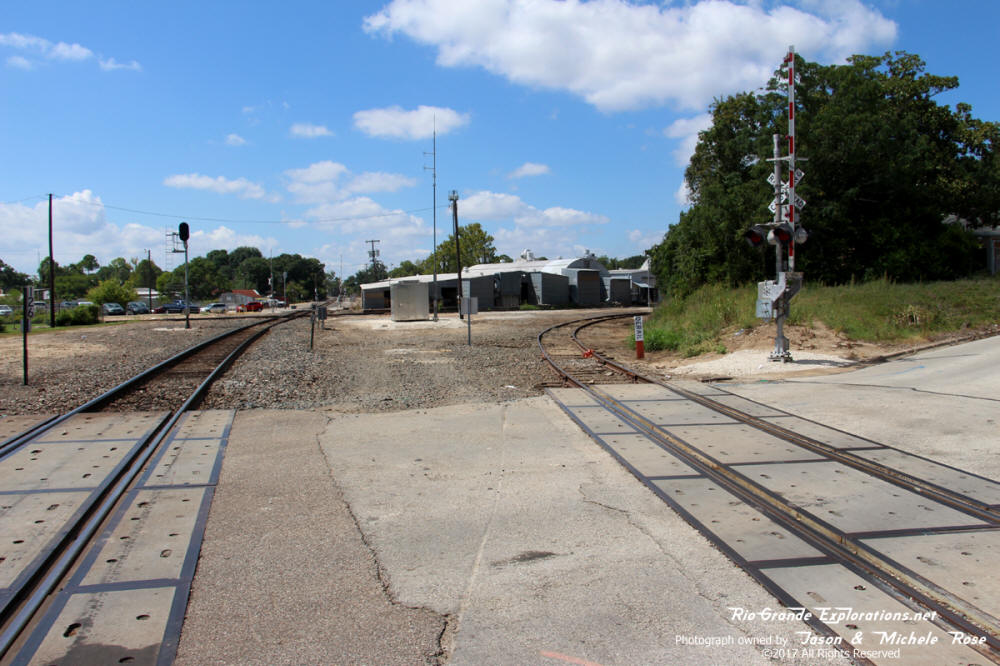 View south from Peabody Street, near the AT&SF Freight Depot.
This is the AT&SF / H&TC crossing in Brenham. A 3 mile remnant of the H&TC is
used to serve local industries, chief among them is the Blue Bell ice cream factory.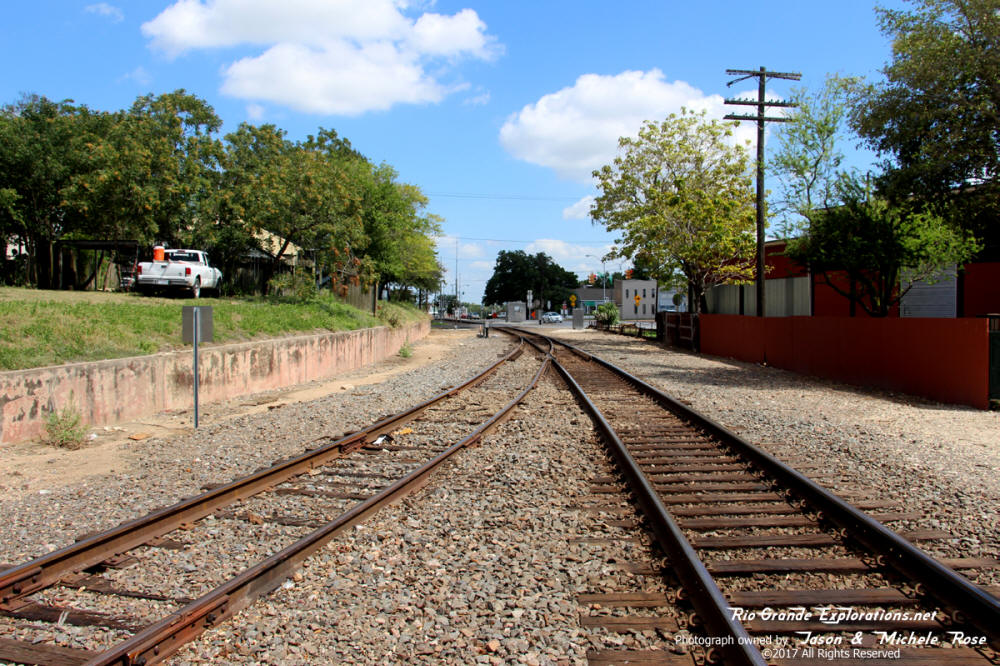 View north from West 1st Street, near the AT&SF Freight Depot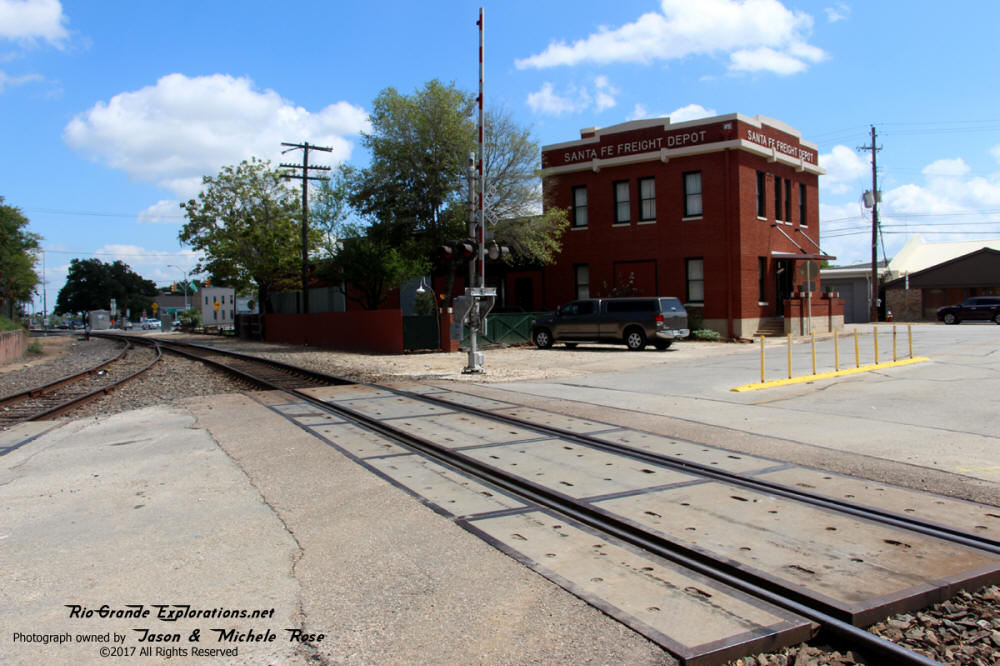 RGX II at the AT&SF Freight Depot in Brenham.
When I was 4, we rode Amtrak to this spot from Houston. It was a simple day-trip to appease a budding railfan.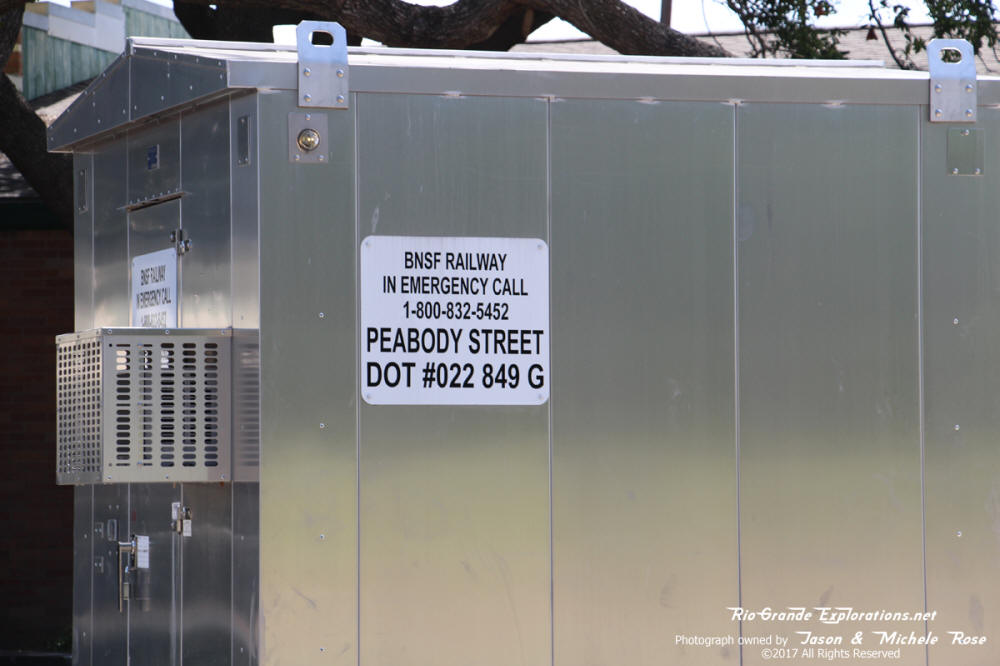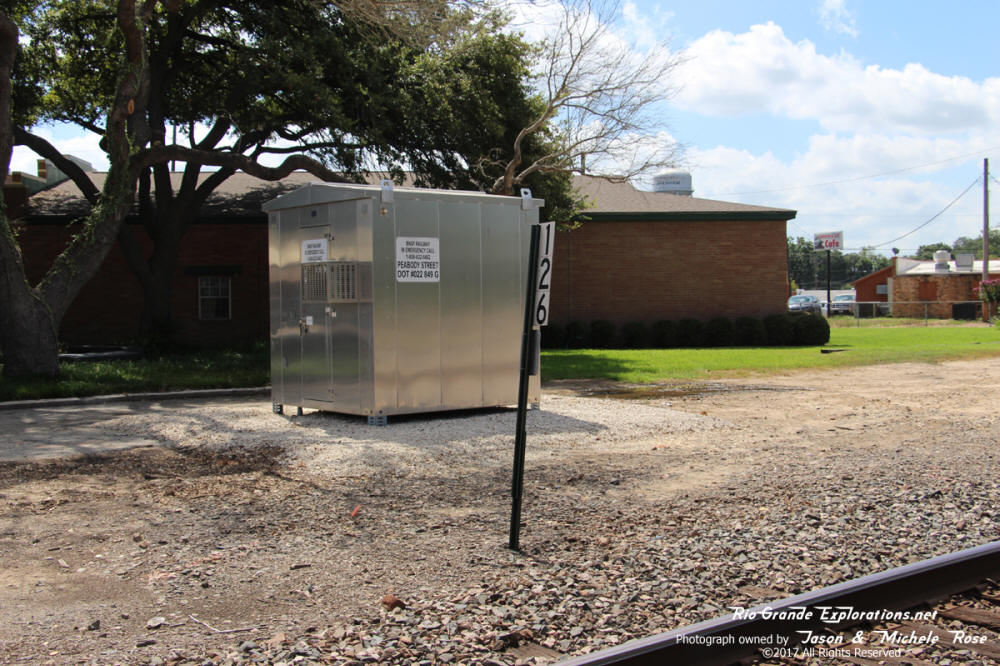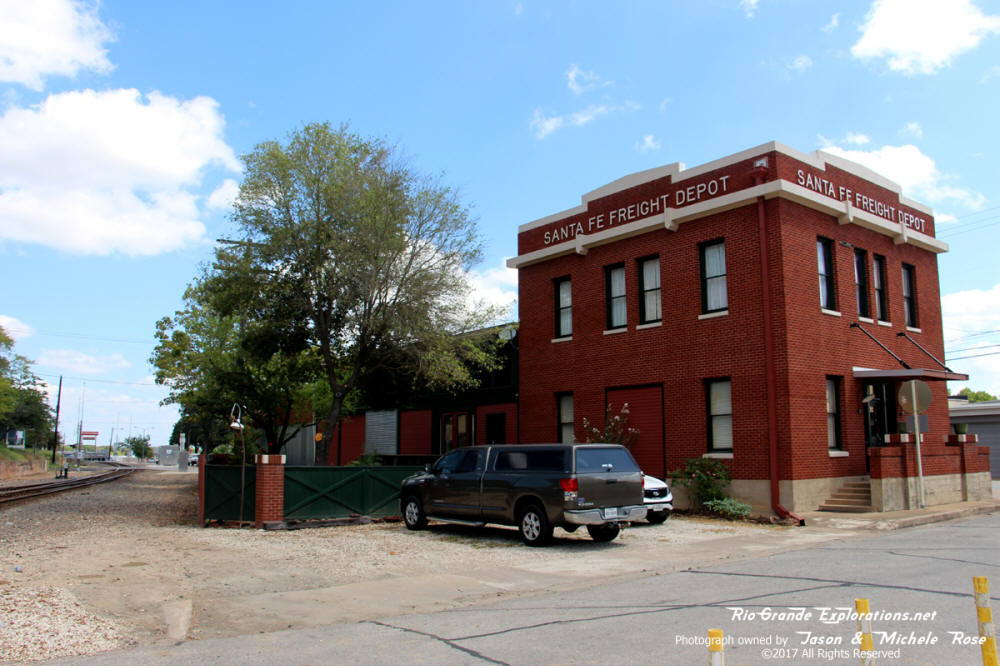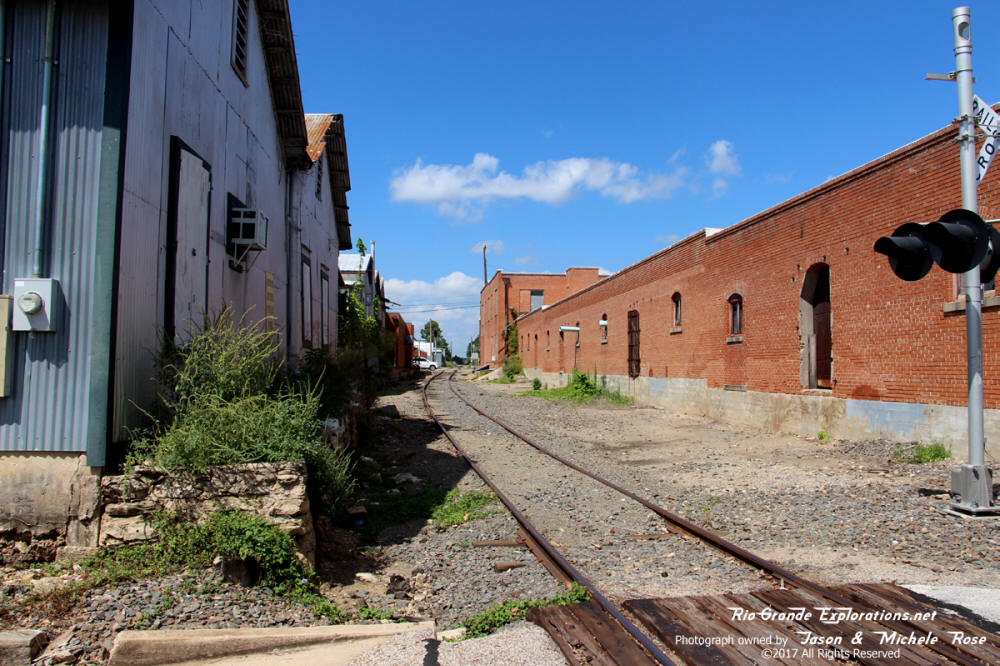 View west from Church Road
This was one of two crossing in Brenham that boasted the last functioning "wigwag" crossing guards in Texas.
We were fortunate to get a few photos in 2004.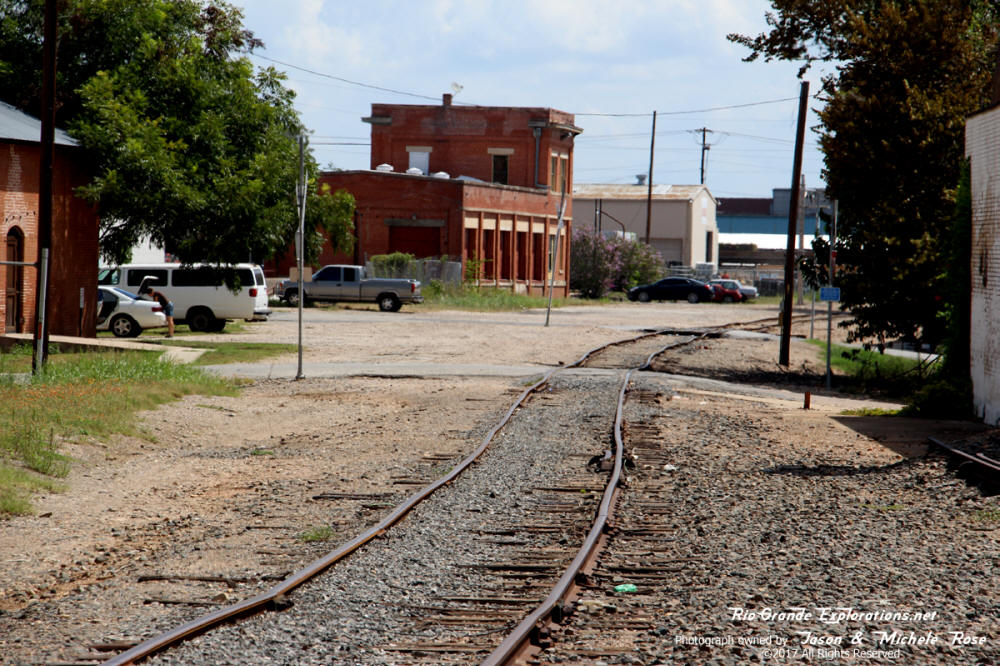 View east from Church Road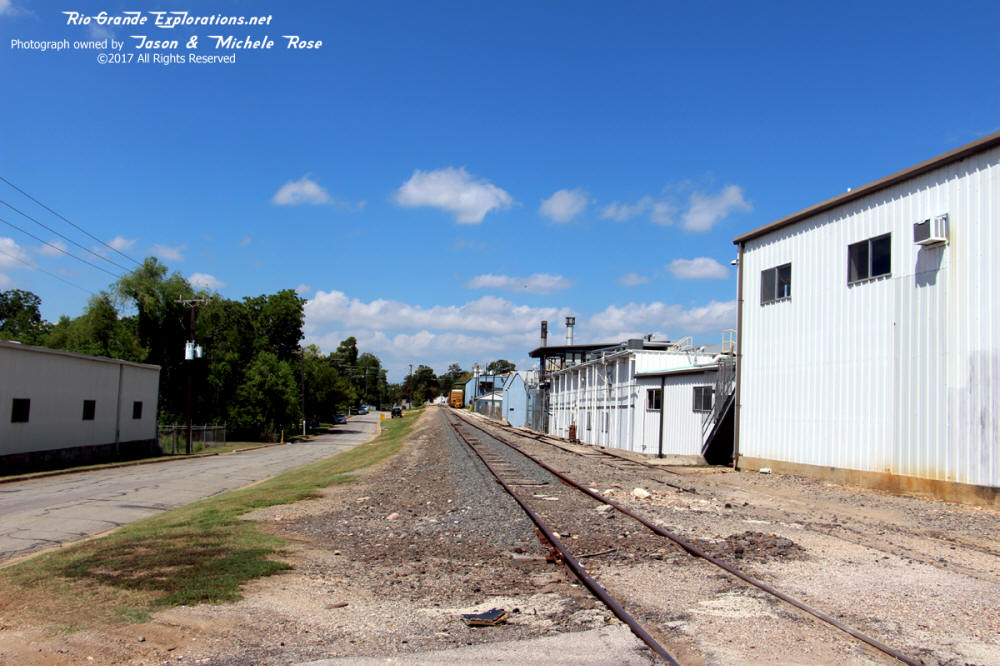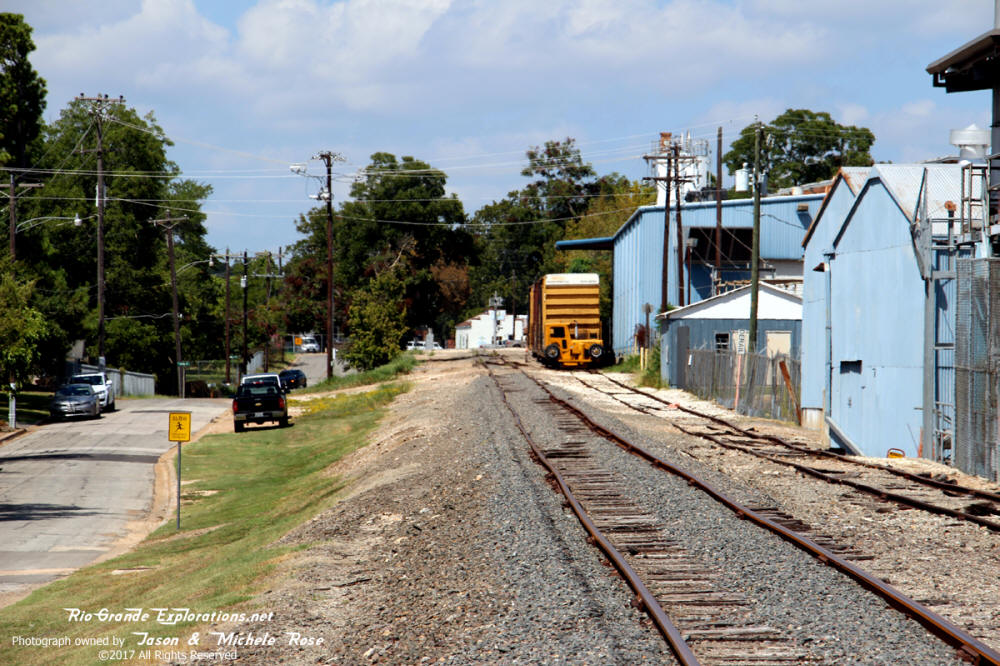 View west from South Chappell Hill Street.
Now, here's a bizarre twist to the above photo. About 3 minutes after I took that shot, my brother-in-law texted me the photo below and asked me what this thing (the Trackmobile) was used for. I stared at the photo for minute thinking there's no way it's the same critter. So, I grabbed my camera off the passenger seat and pulled up my photo. Sure enough, it looked the same. So, I texted him back, "Are you in Giddings?!" After a moment he replied that he was. So, I called him and we exchanged incredulous comments about our paths crossing so closely way out in East Texas while heading in opposite directions. Really bazaar.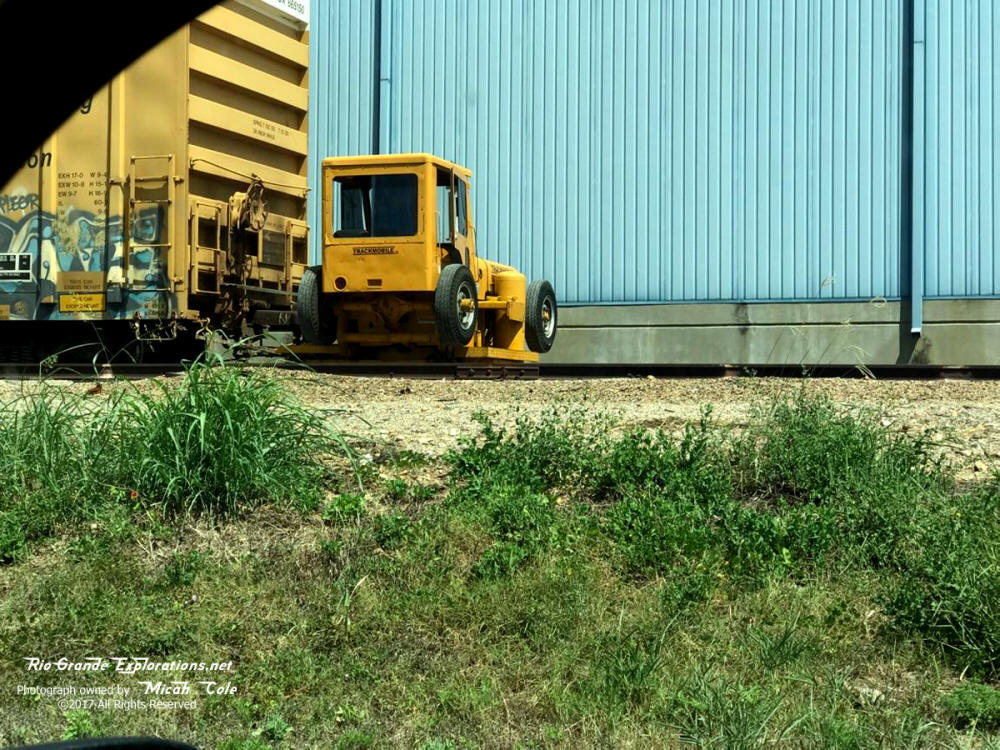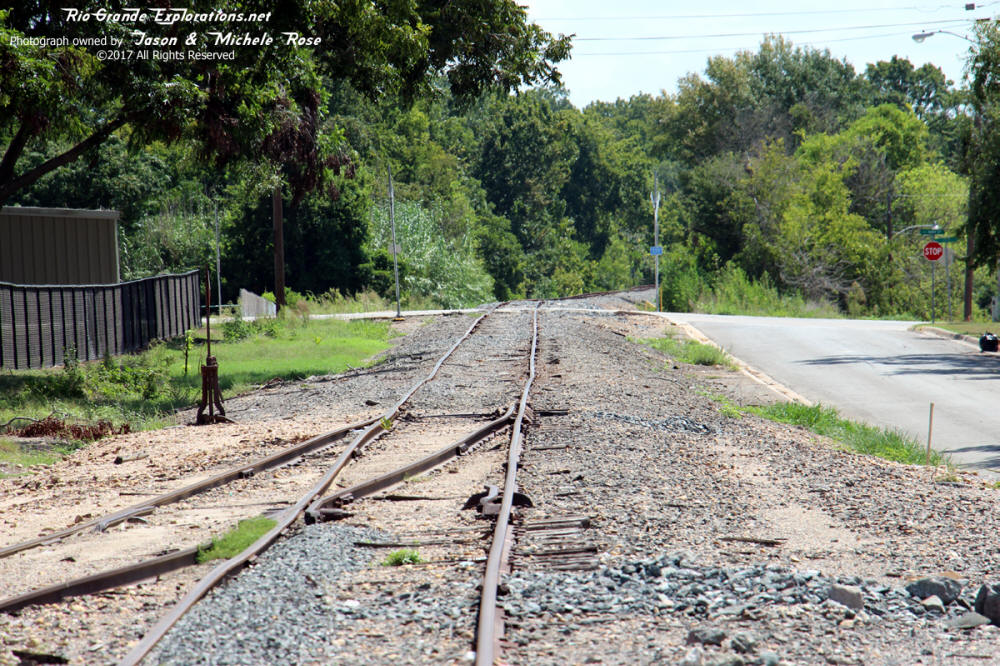 Final shot, looking towards the Blue Bell ice cream factory on the former mainline to Hempstead and Houston.
The rails between Brenham (east of Blue Bell) to Hempstead were pulled in 1962.
View east from South Chappell Hill Street.